Summertime Ball 2015: The 16 MOST-TALKED About Moments
9 June 2015, 10:56 | Updated: 30 March 2016, 13:50
Singing to shoes, throwing water over the crowd and debut live performances. Like you'd expect anything less from our most insane line up... EVER!
We jetted in 21 of the HOTTEST hits music stars to Wembley Stadium and they certainly didn't disappoint, but what were the #CapitalSTB moments which got everybody talking this time around? Let's take a look...
1. Well let's kick things off with an EPIC opener from One Direction proving they're stronger than ever - and definitely NOT splitting up!
The boys made their first London appearance as a four-piece with a set practically bursting at the seams with #bromance moments, proving they're very much the best of friends and slaying those recent rumours of a split.
2. Little Mix sent the 80,000-strong crowd wild as they performed their new song 'Black Magic' live for the very first time.
These girls ALWAYS impress with their killer routines and stage sass, but this time around Jesy, Perrie, Jade and Leigh-Anne treated us to something pretty special as they gave us the ultimate taster of their new album.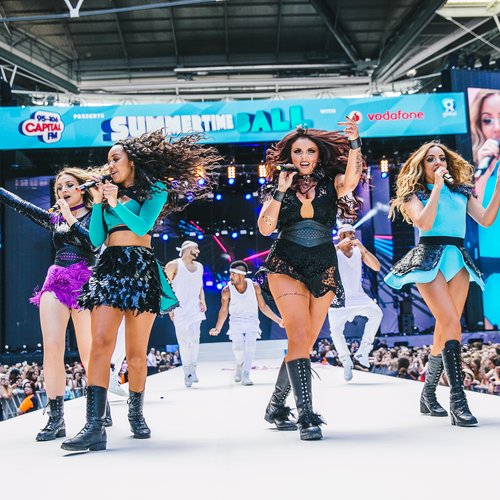 3. Well this was a little random right? LunchMoney Lewis became the first EVER #CapitalSTB star to sing to… HIS SHOE!
We've have some pretty random moments over the years at the #CapitalSTB but this definitely has to be up there as one of the weirdest. Either way it's paying his 'Bills' right?
4. One of the world's BIGGEST DJs performing live in one of the world's most iconic venues was a pretty special moment. Yep Avicii nailed it!
Our very own chart-topping star pulled off an epic set to close this year's show transforming Wembley Stadium into one MASSIVE dance floor.
5. Fifth Harmony proved they were definitely 'Worth It' as they made their STB debut in front of 80,000 fans.
When Ally, Normani, Lauren, Camila and Dinah weren't fan-girling over 1D, they were polishing off their best dance moves for what was an awesome STB debut. They even taught us the 'Worth It' routine in the studio...
6. Back to the 1D boys, and this dance routine moment with Liam and Niall literally melted #Directioners' hearts.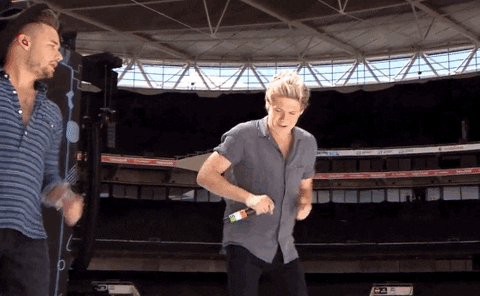 It was One Direction loving at it's highest and proved why the boys are quite simply the biggest band on the whole planet.
7. Another moment which got the fans talking was the random confession from Rixton as to how they stop themselves sweating on stage...
The boys chatted to our very own Kat Shoob on the #CapitalSTB red carpet and revealed the secrets to a sweat patch-less performance. Very creative boys ;)
8. We asked him nicely and he obliged. Yep, we were treated to the annual topless shot from Jason Derulo!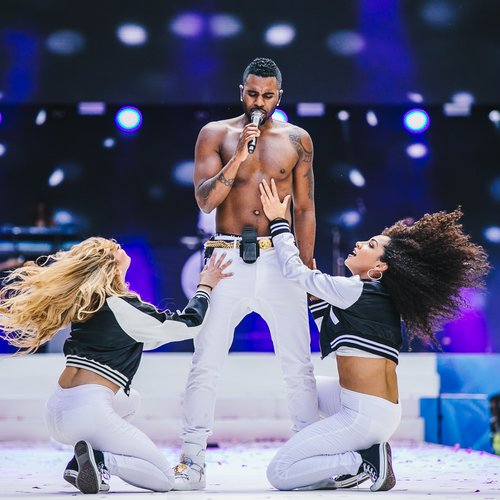 If you are anything like us you were probably on the edge of your seats throughout his set waiting for that special moment.
9. Mr Murs was loving a bit of Bruno Mars at the Ball. Not only did Olly treat us to a medley of pop classics during his set, which featured chart anthem 'Uptown Funk', he also dropped another Mars whopper mixing the awesome 'Treasure' into Wrapped Up.
Next step: an official collaboration... right?
10. Jess Glynne was already one of the most-anticipated performers of this year's show, but the moment ACTUAL Tinie Tempah joined her on stage sent Wembley into a frenzy!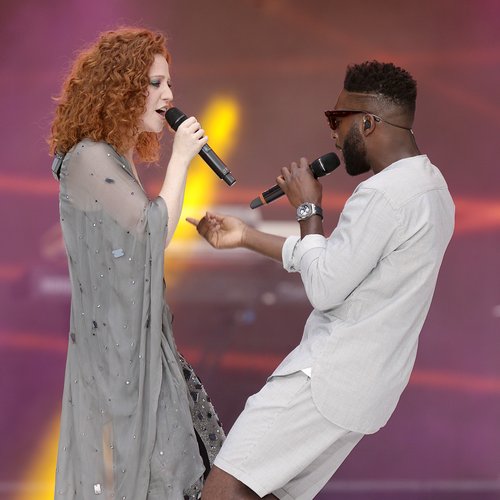 The duo put on a show-stopping performance of new single 'Not Letting Go'.
11. It's security's worst nightmare, but Flo Rida didn't care as he got well hyped during his set and climbed the crowd barriers for a truly up-close performance.
Flo dusted of some of his chart classics along with latest anthem 'G.D.F.R.'. Naturally his performance was full of hot ladies who were more than easy on the eye. This guy had the whole of Wembley going down for real.
12. Another one from the One Direction boys. This time it's Harry Styles doing a Miley Cyrus and sharing his water with the crowd
Admittedly he's delivery was a little more polite but still who wants to get wet during a 1D set at the Summertime Ball. Well now you come to mention it...
13. Nothing was holding Kelly Clarkson back as she made a return to the STB stage, not even her own shoes!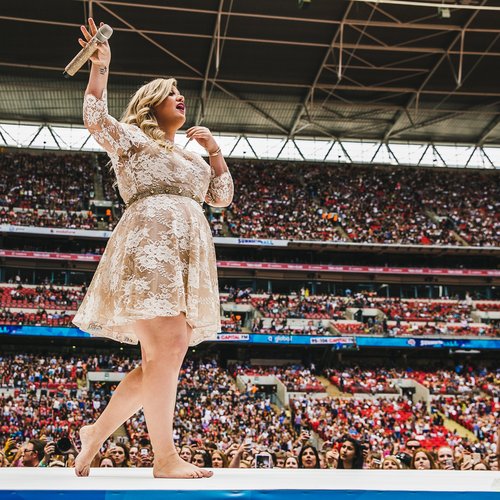 The American pop princess went barefoot as she got the crowd bouncing with a selection of her biggest hits.
14. There's just as much action backstage as on the stage at the Ball - and Jason Derulo provided us with one of the funniest buggy moments of all time. Here it is courtesy of his Facebook page...
He's currently sitting comfortably at the top of the Vodafone Big Top 40 chart, but on Saturday he was sitting very comfortably in the back of a buggy showing off his best vocals.
15. We weren't the only ones fan-girling over Ariana Grande being backstage at Wembley. Even Brooklyn Beckham was getting in on the action!
And obviously the One Direction boys were on his hit list...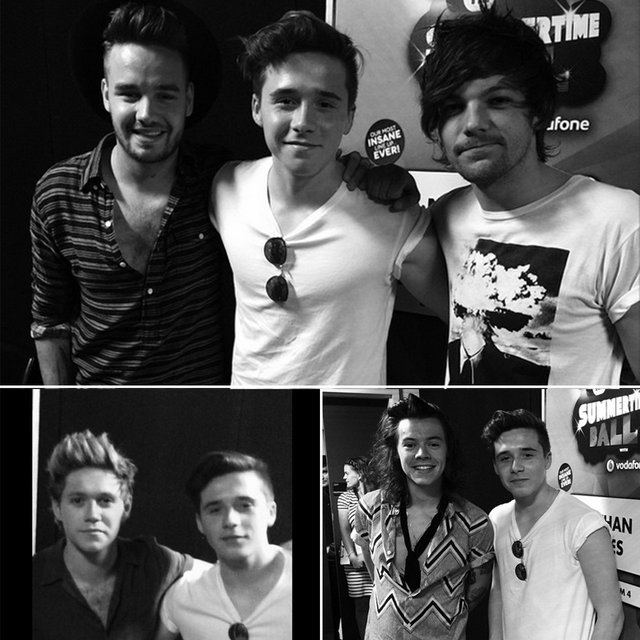 (Picture: Instagram)
16. Martin Garrix showed us why he's one of the hottest DJ talents around right now, and even found time for a cheeky walk down the runway during his set
This was definitely one of the stand out performances of the day and the infectious beats of 'Animals' sent the STB crowd wild!

WATCH all the incredible performances from Capital's Summertime Ball 2015, with Vodafone below...