Get HYPED For The Summertime Ball With Our Exclusive #CapitalSTB Mixtape!
1 May 2015, 15:25 | Updated: 30 March 2016, 13:50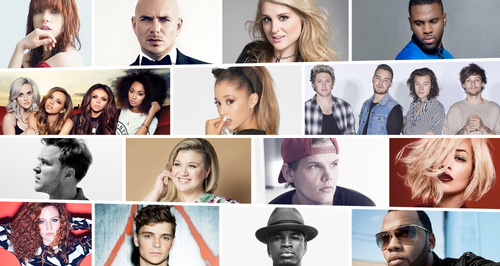 Not only have we secured our most insane line-up... EVER, we've mashed all 15 of them up in to a huge mixtape that is guaranteed to get you in the mood for a summer party!
Twitter went in to meltdown when we revealed the line-up for this year's Summertime Ball with Vodafone.
#CapitalSTB trended worldwide when we revealed that everyone from One Direction to Avicii, and Ariana Grande to Little Mix would be heading to the world-famous Wembley Stadium.
June 6th can't come soon enough - not only for the 80,000 people who managed to bag tickets before we sold out, but for millions of hit music fans across the globe.
To make that wait less painful, Capital's put together an incredible mixtape featuring all 15 of our Summertime Ballers - and it's now a summer essential!
Capital's Summertime Ball 2015 with Vodafone might be sold out, but if this mixtape gives has you yearning to go to Wembley, keep listening to Capital for your chance to win tickets!
Our Balls are getting so big and memorable that it's hard to nail down just WHY they're so great. It was a toughie, but our very own Pandora and Roman Kemp managed to compile just 20 reasons we LOVE the Summertime Ball - recap them here and get ready to PARTY!