Here Are The 15 GIFs That ANY #CapitalSTB Fan Needs To See!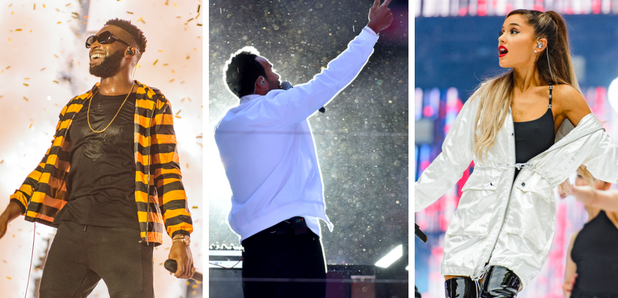 Some of you couldn't make it to the BIGGEST party of the year - but fear not, 'cos we've got the coolest GIFs to keep you in the loop with what went down!
OH. EM. GEE! We literally cannot believe this year's #CapitalSTB is over already. But, luckily for us, it was SUCH a massive show that we managed to split it up into fifteen of the greatest, coolest, mind-blowingliest GIFs that will forever loop in our minds. Like...
When the entire arena got on board with the #CapitalThrowback and raved to the likes of 'Milkshake' and 'Put Your Hands Up For Detroit', with the help of the odd emoji.
When Ariana Grande hit this HUGE, powerful note. We're not entirely sure this is a looping GIF or just a live feed of Ari STILL smashing that one note.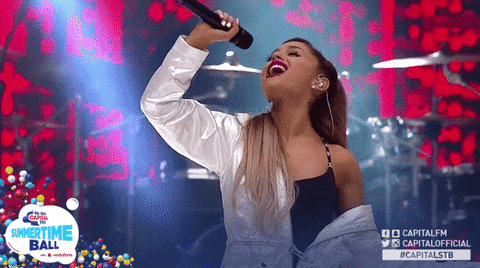 When the garage LEGEND, Craig David, rose through the stage like the hero he is and the entire Wembley Stadium nearly caused some temporary deafness.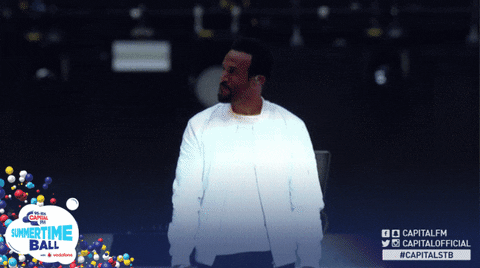 When surprise guest, Dizzee Rascal, got 80,000 people to go absolutely BONKERS to, well - you guessed it - 'Bonkers'. We reckon the cleaners were pretty miffed by all of the yellow streamers.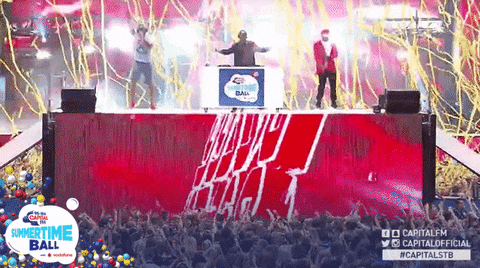 When the entire crowd got a little bit more than they expected, after Flo Rida jumped on his security guard's shoulders and surfed them right into the heart of the venue.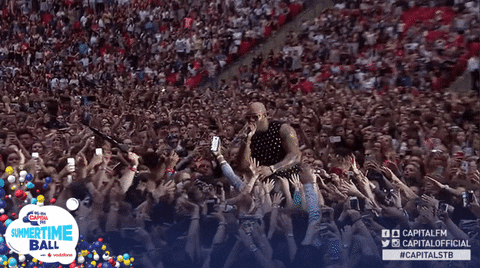 When Jess Glynne proved she's pretty much the coolest diva after doing this suave as move with her glasses. And don't even get us started on her entire look, 'cos... Wow.
When Jillionaire heeded his own advice, took the the Wembley Stadium stage and decided to 'Light It Up'.
When the most powerful girl-group going, Little Mix, gave us a salute that would make ANYONE weak at the knee. Cannot. Stop. Watching.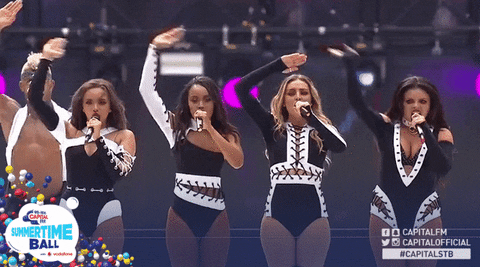 When Mike Posner proved that pretty much no-one is actually cooler than him, after him and his saxophonist player nearly brought the stage down with all of their jumping. When the microphone took a good, ol' beating during Nathan Sykes' set, when he gave it every single ounce of power in him to belt out (and absolutely SLAY) his set.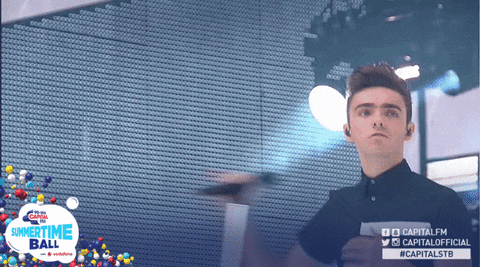 When the camera panned around Nick Jonas during his awesome performance to show 80,000 fans singing along beside him. Expect goosebumps in 3... 2... 1...
When Tinie Tempah was the only headliner we could have possibly hoped for - closing the night with a spectacle of flames, fireworks, smoke and ALL of the confetti.
When The Vamps were rocking out on-stage, and Brad - being the sensible, reserved one he is, jumped into the audience and hijacked a camera. #ClassicVamps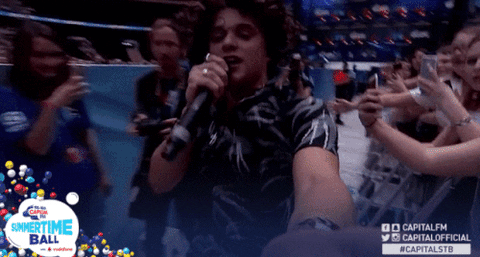 When you LITERALLY got closer to the starts, courtesy of will.i.am's GoPro. Kudos to him for singing, dancing, mixing AND filming all at the same time. Just. Wow.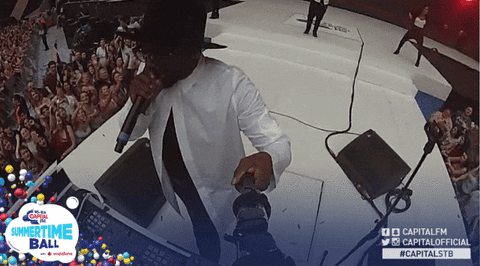 When MNEK joined Zara Larsson for their incredible rendition of 'Never Forget You'. And we'll never forget what a show the duo put on.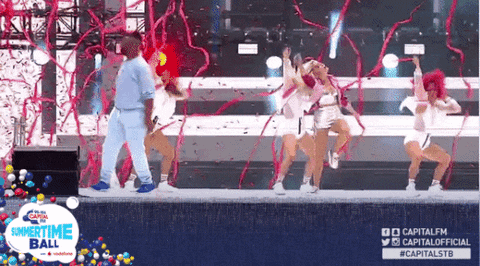 You May Also Like...