Capital Up Close Brings You An Intimate Gig With A World-Class Superstar… But Who Is It?!
14 September 2016, 06:00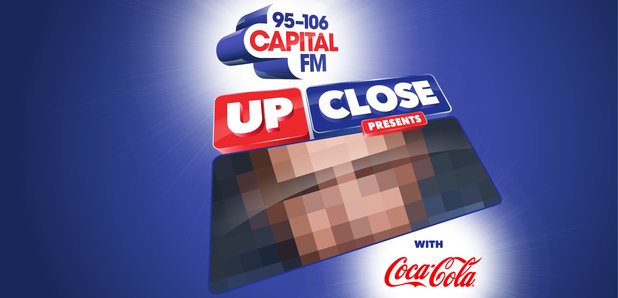 Are you ready to get up close and personal with one of the world's biggest music stars at a BRAND NEW intimate Capital gig? Of course you are
A global superstar, an intimate UK venue and YOU! Ready to get up close?
This morning on Capital Breakfast we shared the super-exciting news that we're bringing one of the world's biggest artists to London just for you, in the first of a BRAND NEW series of intimate gigs - Capital Up Close, with Coca Cola!
Only on Capital can you party with the global superstars at HUGE events such as the Summertime Ball and the Jingle Bell Ball… and now, it's time for something different.
Just imagine – you, a world-famous act and just a handful of other people while they serenade you with some of their biggest hits up close. Sounds like heaven, right?
NOBODY knows who it is yet, but what we can tell you is that we'll be revealing everything on Capital Breakfast this Friday morning from 7.30am.
If you're a Capital VIP we've obviously got you covered! Keep an eye on your inbox later this evening for access to an EXCLUSIVE VIP pre-sale and a couple of teasers about our world-famous star taking to the stage.
Capital Up Close, with Coca-Cola is here!