The Seating Plan For The MTV VMAs Takes More Work Than You Can Even Imagine
26 August 2016, 15:04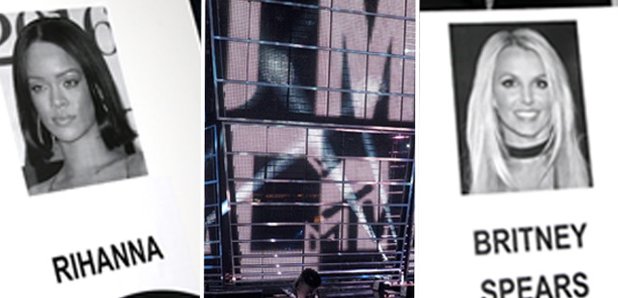 These celebs are seriously hard to please.
The MTV VMAs are this weekend and they are probably the most eagerly anticipated awards show of the year.
They always promise the craziest outfits, the most memorable performances and HELLA drama.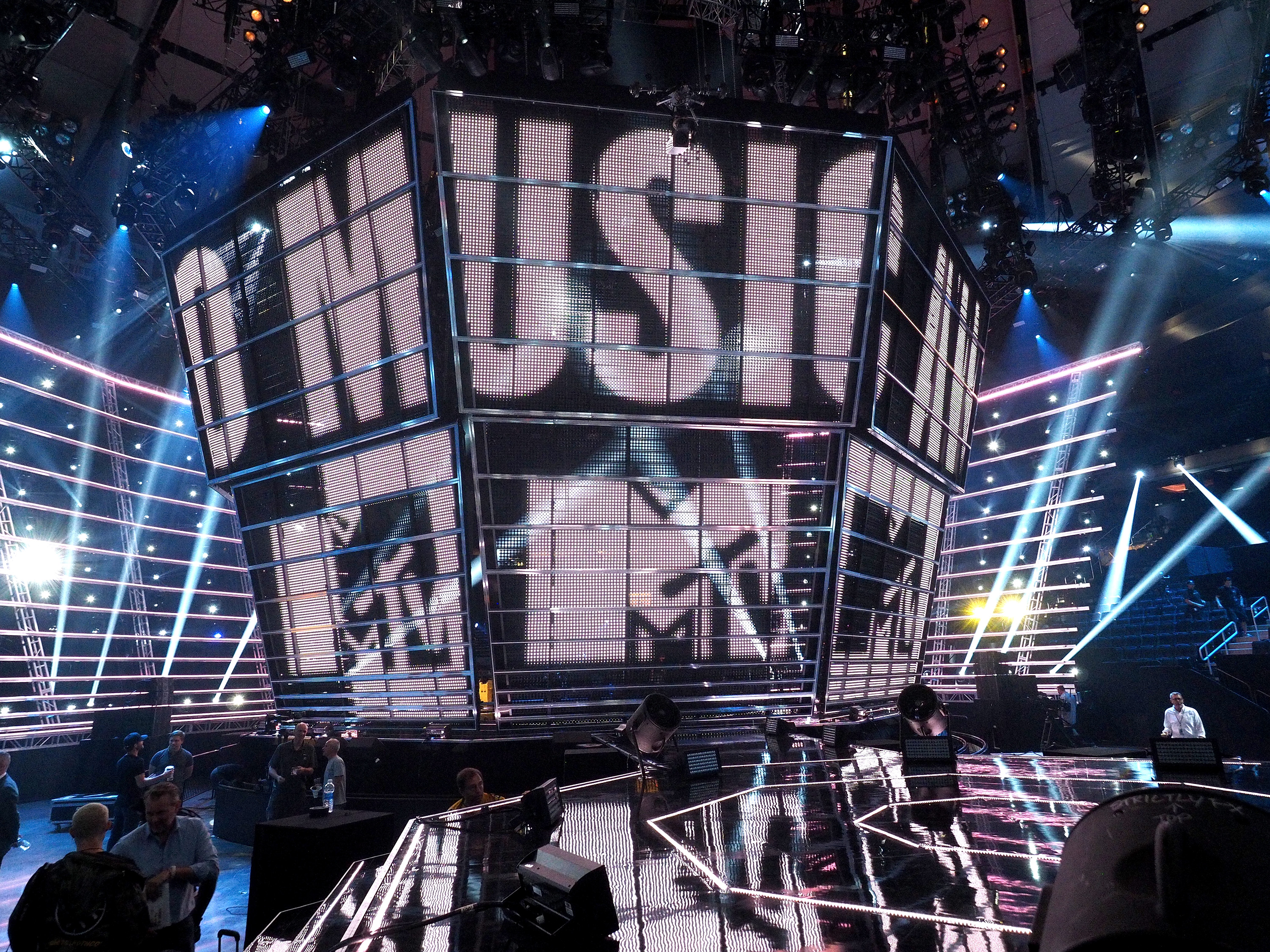 And some of that drama comes from when the guests are just chilling in the audience and it's those unscripted moments which make this awards show so great.
These incredibly unpredictable moments come from when the celebrities interact with one another, dance awkwardly (we're looking at you, Taylor) and react to things the same way that we would do at home. These moments might be unscripted, but they are not by accident.
The seating plan is the result of months of hard work by the MTV team who work tirelessly to make sure that things go without a glitch.
Gina Esposito, vice president for MTV music and talent, spoke to Cosmopolitan.com about the seating chart and the fact that it takes months to figure out.
Celebs RSVP with their BFF lists.
Gian revealed that celebrities send them their requests as to who they would like to sit next to, which explains why Rihanna and Katy Perry often sit near each other. Whilst this keeps everyone happy, it also helps to create those unscripted moments and help make the A-listers more relaxed.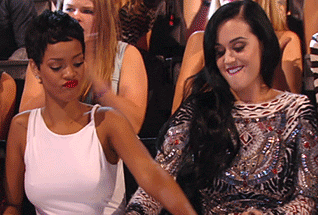 Taylor Swift is the most requested.
Apparently, and unsurprisingly, EVERYONE wants to sit with Taylor Swift. She is often the most requested celebrity to be sat near. Esposito revealed that "she has so many good friends, and it was hard to figure out the 'Taylor' of it all because so many people were requesting to sit by her and sit with her. She's often really requested". We can't say that we're surprised.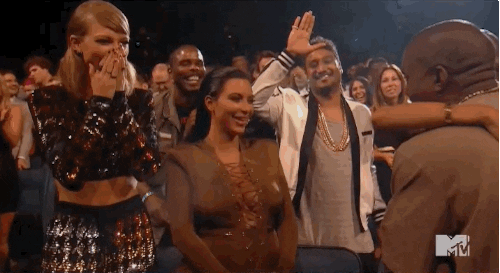 The TV crew make the final decision.
Whilst the ticketing team do their best, they work closely with the show directors to ensure that the right celebs are sat in the right places for the right camera angles. Gina continued that "you're looking at it for camera angles and whose reactions we might capture throughout the night. The logistics that go into that are so insane. You have to be thinking about how long it's going to take somebody, should they win, to get from the stage back to the dressing room if they're performing three acts from now".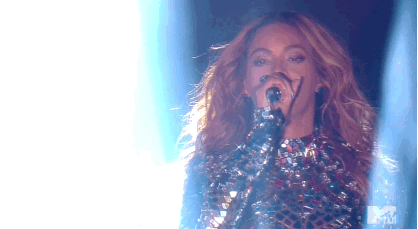 Sometimes celebs just do what the F they want.
Regardless of the seating plan, some celebrities will just disregard it. "You'll have artists who rearrange seats in real time so they sit together. As long as you'e got eyes on that, to say, 'Selena Gomez moved so she's by Taylor, we're good', then it's all right. If we don't seat them together, they find their way to each other anyway", she explains.
Why are we not surprised?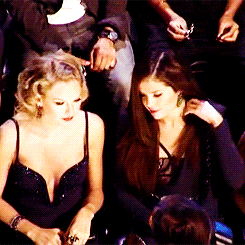 They aim to create lots of 'Kanye and Jay-Z' moments.
During the 2011 VMAs, Beyonce revealed that she was pregnant after performing on stage. The camera then went straight over to Kanye West and Jay-Z and caught Kanye just as he was congratulating Jay-Z and giving him a hug. At the same time, they were sat next to Lady Gaga in her full Jo Calderone drag character costume who was sat next to Tony Bennett.
Talk about a weird group of people.
But Gina explains that this is part of the beauty in it.
"It was such a bizarre amalgamation of people, but it was just so cool", she commented. She went on to reveal that she didn't have any insider information on the big pregnancy reveal but all the directors knew that they would be cutting to Jay-Z directly after Beyonce's performance, regardless.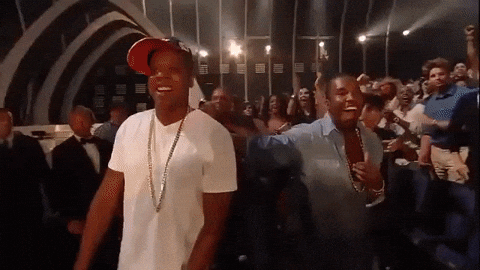 The seating location doesn't mean that artists have won.
Just because someone is sat on the aisle, it doesn't mean that they will be heading up to pick up a gong, it turns out. The VMAs aim to arrange the seating plan so that there is easy access to the stage for everyone.
Artists are obsessive over who they sit next to.
In a world that is focused on public image, it's not surprising that the company you keep is everything. But away from that, the celebs are just like us and want to have a good time.
Esposito recalls when Sam Smith was rehearsing and noticed that Beyonce was going to be directly in his line of sight during his performance.
Talk about intimidating.
"It just got really real for him in that moment. He was like, 'Oh, I'm not singing in this venue, I'm singing in front of these people I've loved for years".
WOW.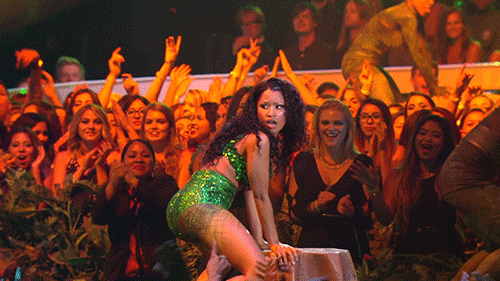 You May Also Like...