The 9 Most WTF And WOW Moments In VMA History, Including Twerking, Meat And Kisses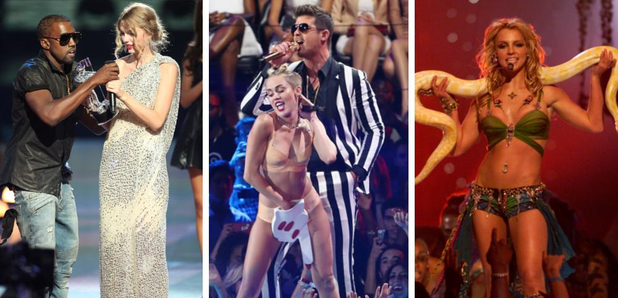 The MTV Video Music Awards is the biggest event in the music calendar... And this is EXACTLY why.
You may tune in to the MTV VMAs to see which of your favourite artists walks away one of those shiny astronaut trophies. But chances are you watch it for some of the craziest, funniest and most dramatic moments in award-history.
Whether it's inappropriate dancing to pure, hardcore BEEF, this is why the MTV VMAs are the greatest things going...
Eminem brought out 100 Eminem's to join him
WAY back in 2000, the world's biggest rapper was planning such a big performance, that he needed a little help from some friends... A 100 of them, in fact. The clones of Eminem raved along to 'The Real Slim Shady' and 'The Way I Am'. If only the real Slim Shady actual did stand up.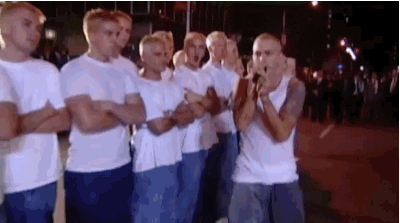 Britney Spears didn't bring out 100 Eminem's, but... A LIVE SNAKE INSTEAD.
And this is what makes Britney one of the greatest performers ever. From the skimpy bodysuit to the living, breathing snake wrapped around her neck, it was an amazing show. Just try to tell PETA that.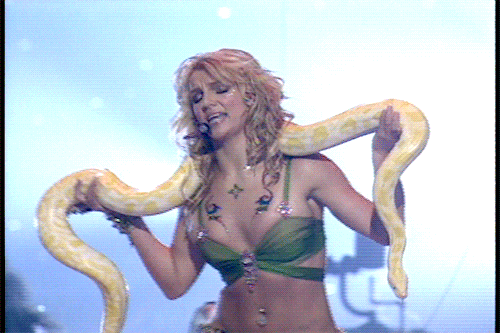 And if that wasn't enough, Britney then copped off with Madonna and Christina Aguilera!
Two years later, the 'Slave 4 U' singer was joined by two musical icons, as Madonna got into a game of tonsil-tennis with the duo while Missy Elliot performed 'Work It'. That's a sentence we never thought we'd say.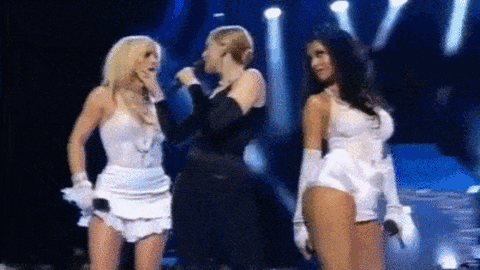 Rihanna performed 'Disturbia' and genuinely disturbed us more than we could believe...
You know Bad Gal RiRi meant business when she channelled Michael Jackson to perform on stage with accompanying zombie-like dancers.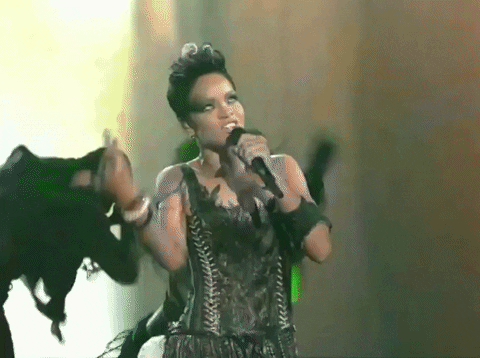 Then, a year later, the most important MTV VMA moment in history, when Kanye was going to let Taylor finish!
Do we even need to remind you of this one? As Taylor Swift walked to the stage to collect her award for Best Female Video in 2009, Kanye interrupted her to say Beyoncé should have won. At least he let her finish.
Lady Gaga did a, erm, Lady Gaga and rocked up in a way only Lady Gaga could
It's pretty lucky that Lady Gaga got a chance to go up to the stage, because if you had a dress made of meat; shoes made of meat; a bag made of meat, and a hat made of meat, only for no-one to see, we bet you'd feel pretty stupid.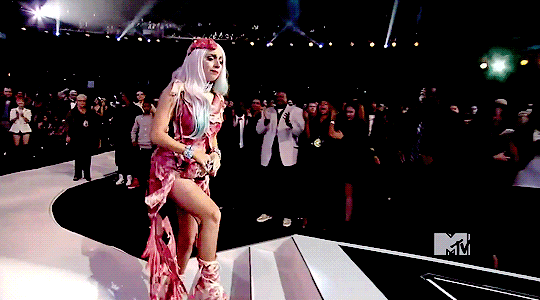 When Beyoncé announced that she was actually pregnant!!! WE KNOW, RIGHT?!
She has a famous pair of pins; a famous booty and now... THE WORLD'S MOST FAMOUS BELLY! During her performance of 'Love On Top', Beyoncé dedicated the tune to "the love growing inside of me."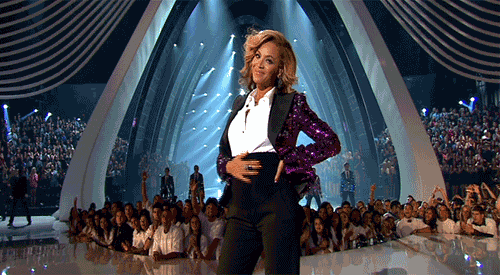 Miley did this with Robin Thicke...
There are no words. None. Just Beetlejuice's suit and a huge foam finger.
And finally, ending on a Miley-double whammy - "WHAT'S GOOD?"
As Nicki Minaj picked up her gong for Best Hip-Hop Video last year, she took this time to call out the host Miley Cyrus for comments she made in the press earlier. No-one actually knows if the beef was fake... But a part of us kinda hopes it wasn't.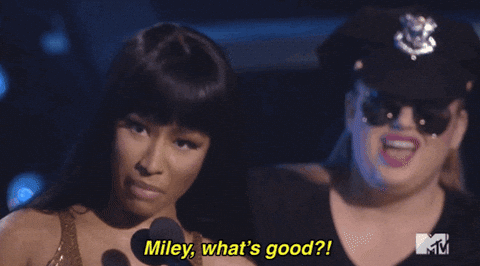 You May Also Like...