Enrique Iglesias Confirmed To Join Ariana Grande & Ed Sheeran To Perform At MTV EMAs!
27 October 2014, 12:00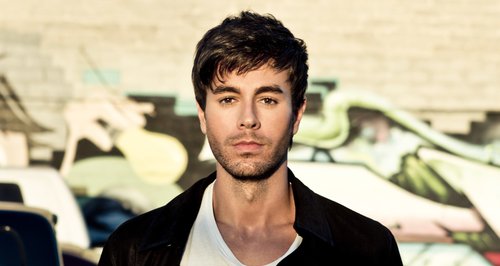 The latest artist announced to perform at the 2014 MTV EMAs is Enrique Iglesias who joins Ariana Grande, Ed Sheeran and host Nicki Minaj at the star-studded event.
As if the MTV EMA Awards weren't exciting enough, Enrique Iglesias has just been confirmed to join Ed Sheeran and Ariana Grande as performers alongside host Nicki Minaj!
Enrique tweeted the exciting news:
I'm excited to announce I'll be performing at the @MTVEMA in Glasgow on 9 November!!!! #MTVEMA #Bailando pic.twitter.com/xg3SeBr15U

— Enrique Iglesias (@enrique305) October 27, 2014
Ed tweeted also tweeted his news, "I'm going to be performing this year at the EMAs in Glasgow! I hear there's another female artist performing… She's got a few 'problems' and hangs out with rappers that might be a bit 'fancy'…"
Ariana also expressed her excitement at performing, "I'm so thrilled to be performing at the MTV EMA in Glasgow this year! I had such a blast hosting the EMA digital backstage show last year, so I'm definitely looking forward to being part of the party on stage this year. And of course, I can't wait to see Nicki Minaj kill it on stage as host!"
And Nicki will take to the stage not only to perform but to host the 20th Anniversary ceremony in Glasgow on the 9th November.
Nicki broke the exciting news to her fans on Twitter, tweeting, "I will not only perform, but I have the honorable task of HOSTING this year's #MTVEMA!!!!!!! AAAAAHHHHHHH!!!!!!!!!!!"
And as well as running the show, Nicki will be bringing her bootylicious dance moves too, as well s being nominated for four awards including 'Best Female', 'Best Hip Hop', 'Biggest Fans' and 'Best Look'.
Voting is open now, and the awards will be broadcast on Sunday 9th November at 9pm.
You May Also Like…