Jingle Bell Ball 2014: 11 Things We Didn't Expect To See
8 December 2014, 15:48 | Updated: 30 March 2016, 13:50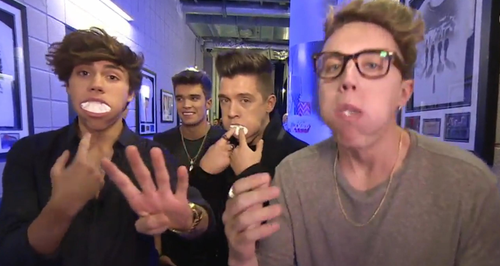 It was the biggest event of the year, but BOY were there some unexpected moments at the Jingle Bell - from surprise guests to a brand new supergroup being formed…
Capital's Jingle Bell Ball with Morrisons is over for another year (sob), but we need that long to get over ALL of the unexpected moments from this year's show!
From surprise guests, interesting fashion choices and a brand new supergroup being formed, here are the MOST unexpected moments from 2014's ball.
1. Ed Sheeran revealing he has already worked with Ryan Tedder from OneRepublic…
...and it came about after Ed popped his head round Ryan's dressing room door backstage at the X Factor!
2. 5 Seconds of Summer performing as a three-piece for the first time ever…
… the boys had to take to the stage a man down after Michael Clifford lost his passport and got himself stranded in the USA. D'oh!
3. Sigma bringing out Ella Eyre as a special guest…
… Ella took on Paloma Faith's part in 'Changing' - and HOW foxy did she look in her super tight catsuit? Gorgeous!
4. A brand new supergroup was formed in the backstage corridors of the O2 Arena…
… Roman and The Rixtons! Capital's Roman Kemp joined forces with Rixton to create a whole new beast of a band!
5. Union J coming back for a second night's performance…
… and the boys went down an absolute storm with the Jingle Bell Ball audience both nights, getting everyone singing along to 'It's Beginning To Look A Lot Like Christmas'.
6. The Rixton boys surprised the crowd with their rendition of 'Rockin' Robin'…
… who knew that a Christmas song could sound so cool? Jake Roche managed to switch up the Xmas classic VERY nicely!
7. Take That transporting the audience back to the '90s…
… the newly three-piece man band took it RIGHT back to the old school with 'Relight My Fire' - and we definitely spotted some of the mums in the audience dancing along too!
8 . JJ Hamblett from Union J managing to stuff SEVEN giant marshmallows in his mouth…
… Roman's extreme Chubby Bunny challenge pushed the capacity of JJ Hamblett's gob to the extreme!
9. OneRepublic's Ryan Tedder interviewing bombing Olly Murs…
… because if your interview is going to be interrupted by anyone, who better than the super-producer himself?!
10. Olly Murs bringing back his super tight trousers…
… the 'Troublemaker' previously said he would be retiring his super tight trousers - but they made one last appearance at the Jingle Bell Ball!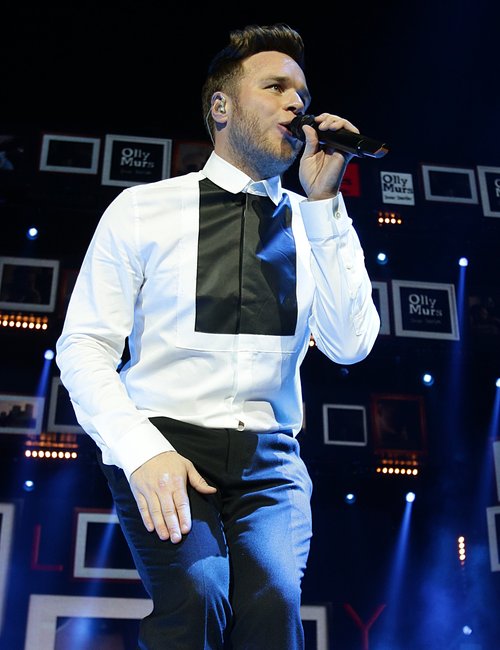 11. Sam Smiths's stripped back version of 'Latch'…
… it's the track that launched Sam's career in earnest and his stripped back Jingle Bell Ball version was simply incredible!
You May Also Like: