17 Reasons To Be Excited For Saturday's Jingle Bell Ball 2013 Show
4 December 2013, 09:07 | Updated: 30 March 2016, 13:50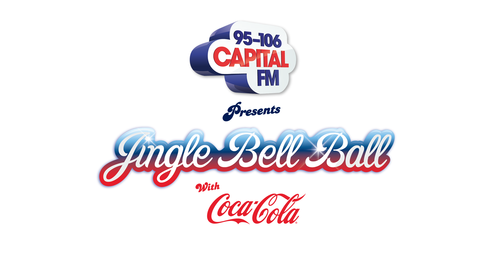 With just days to go before the launch of the Jingle Bell Ball 2013, it's time to get ready for the party of the year with a look at just why this Saturday will be the place to be.
The Capital FM Jingle Bell Ball 2013 is the place to be this weekend for one of the biggest pop parties of the year, and the day one line-up this Saturday (7th December) features some of the biggest names in music.
From Katy Perry and Tinie Tempah to Disclosure and Naughty Boy, whatever your music tastes - the Jingle Bell Ball has you covered.
But before the lights go up and 16,000 fans begin screaming in unison at that O2 Arena stage, we've rounded up some of the best (and funniest) reasons this year's Jingle Bell Ball will rule the roost.
Olly Murs returns to the #CapitalJBB this Saturday… let's hope he brings his famous dances moves along for the show!
Disclosure are basically guaranteed to blow the roof off the O2 when they hit that stage!
Get ready for that incredible moment when Ellie hits the high note!
Plenty of man-on-man hugging action from those Union J boys… #FeelTheLove!
Ellie Goulding will bring the tunes… and the fist-pumping!!
No doubt Katy will be side of stage to watch her favourite new act of the moment... Disclosure!
"I'm coming back for you DECEMBER 7th to play a show & see one of my favorite new groups @disclosure" Katy tweeted back in November.
That moment when the Rizzle Kicks boys do 'the hump'… along with thousands of fans in the crowd!
When Tinie make his grand entrance with a ubiquitous "Yeaaaah!"
There is a 100% chance that Josh from Union J will crack out his famous pout! #Swoon
James Arthur will get all sultry and meaningful for his JBB debut!
If you keep your fingers crossed… Rizzle Kicks star Harley might even flash his abs!
What's the betting Ms. Katy Perry gives us her best' Roar' face?
Our prediction for Katy's face when she sees her #CapitalJBB dressing room for the first time:
"Say hello to my little friend…"
You never know... Olly might bring along his Christmas jumper to really get into the festive spirit!
We'll have none of that swearing malarky Tinie... this is a family show!
And by the end of the show the JBB crowd will all be like: