"I'm Channeling My Inner-Miley Cyrus" - Expect Twerking & Nudity From Nathan Sykes' #CapitalJBB Set!
3 December 2016, 12:34 | Updated: 3 December 2016, 12:46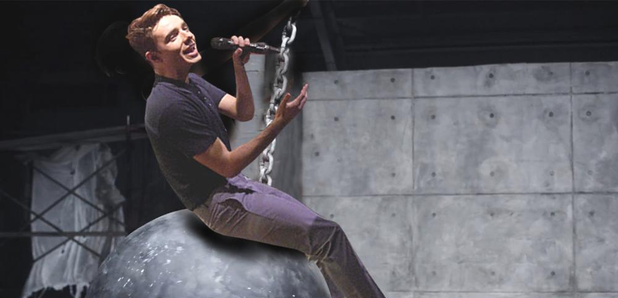 Trust us when we say this will help you get over any ex you've ever had.
It's not only the season to be jolly, but it's also the season to be seen wearing ridiculously awful and tacky Christmas jumpers. Which is why - according to George Shelley, of course - Nathan came to see us at the #CapitalJBB in a tinsel-coated pink reindeer onesie.
Of course. What else did you expect?!
The reason he was apparently wearing the lairiest costume we've ever seen is because he was - and we quote - "channeling [his] inner-Miley Cyrus", which then prompted Dave to ask Nathan to get his kit off. Luckily, Mr Berry isn't Nathan's choreographer!
So we'll have to wait and see if Nathan Sykes will ditch his beautiful, glowing piano for a giant foam finger and a grinding Robin Thicke!
And if that wasn't already crazy enough, just wait until you hear Dave, George and Lilah attempt to re-write Nathan's 'Twist'. Needless to say, he hasn't hired those three to help him at his next gig.
You May Also Like...