We Promise You That You Won't Be Able To Stop Watching The Best GIFs From The #CapitalJBB
6 December 2016, 08:12 | Updated: 6 December 2016, 10:32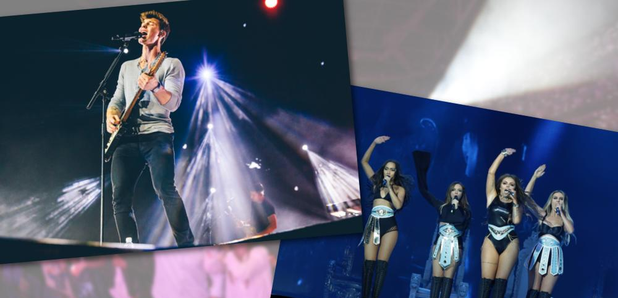 We won't judge you for immediately saving ALL of these.
You're constantly on the go, but constantly wanting to remember the #CapitalJBB. We get it. It's a dilemma that we're all in, pretty much.
Which is why we've got you sorted with the very best GIFs from the stage.
You can thank us later.
When Sigala's set made us feel like this:
The audience totally playing it cool during Olly Murs' set. Totally...
Dua Lipa's sass levels: 110%.
Let's face it, any GIF of Sean Paul is going to be excellent.
Is anyone else trying to perfect this Anne-Marie entrance rn?
*watches Nathan Sykes' adorable moves for eternity*
We're not sure if this is a looping GIF, or if Louisa Johnson is STILL holding that note...
Just Craig David being the absolute don. Again.
"Gotta get him out my hair" - Little Mix, 2016
If your heart hasn't melted at Years & Years' Olly, you're wrong.
FYI, The Vamps' Brad looks at you dead in the eye in this GIF. You're welcome.
When Ellie Goulding's tunes are so good, even you have to jump to them.
Is it okay to be legit in love with a GIF of Shawn Mendes?
You May Also Like...