15 MUST-SEE Vines From NIGHT TWO Of The Jingle Bell Ball 2014
8 December 2014, 14:13 | Updated: 30 March 2016, 13:50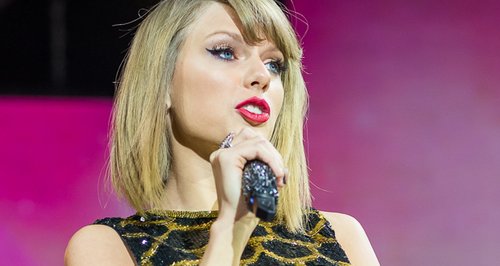 Just when you thought our #CapitalJBB weekend couldn't get any better, 9 more HUGE hit music acts dominated the stage at London's O2 Arena.
Our 16,000-strong crowd were treated to INCREDIBLE live sets from the likes of Taylor Swift, Sam Smith, Ed Sheeran and 5SOS.
Check out our favourite Vine moments from NIGHT TWO of the Jingle Bell Ball with Morrisons.
1. Let's kick things off with Jessie J. Now that's how you WORK a red carpet!
2. Five seconds after this Vine was taken the O2 Arena crowd EXPLODED in cheers! Might have something to do with those 5SOS boys!
3. Our #CapitalJBB crowd light up London's O2 Arena during 5 Seconds Of Summer's performance of 'Amnesia'
4. Only Ed Sheeran could arrive on our #JBBStage looking as calm and focused as this...
5. And that moment when he had 16,000 people singing along to EVERY word with him.... MAGIC!
6. Union J make a surprise return to the Jingle Bell Ball stage... and what an entrance!
7. Sam Smith had the audience in the palm of his hands as he sang his biggest Big Top 40 hits live on stage...
8. Everybody, altogether now... FUUUUUUUSE!
9. The crowd went C-R-A-Z-Y when special guest Ella Eyre popped up to sing 'Changing'
10. What's better than four handsome boys on the red carpet? Four handsome boys in SLO-MO on the red carpet! Rixton were looking gooood!
11. Sexy... everything about you so sexy....
12. Oh Ella Eyre... you foxy MINX! Work it, lady!
13. Jessie has been putting in some SERIOUS gym hours lately... just look at how HIGH she can jump!
14. When Taylor Swift showed off those dance moves of hers... #PERFECT!
15. Relive the INCREDIBLE grand finale of the #CapitalJBB... THANKS TAYLOR!
You May Also Like: