We Guarantee These Remixes Of Your Fave Pop Songs Will Get You HYPED For Ibiza Season
6 July 2017, 13:51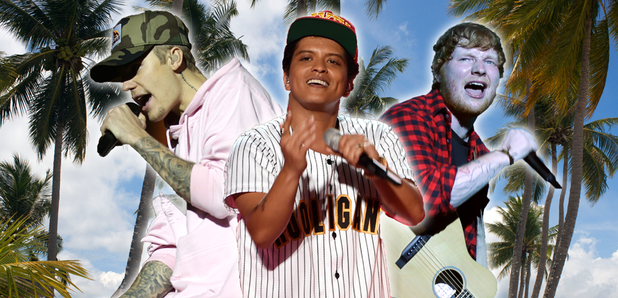 Turn the volume UP and get ready to throw some shapes.
We get it, you LOVE pop music. There's nothing more satisfying than singing along to every line in 'Despacito' and absolutely nailing it (or trying to anyway!). But we think it is time to introduce you to some of the dopest remixes that'll get you jumping about as well as singing.
>14 Things You'll Know Rather Too Well If You've Been On A Girls Holiday To Ibiza
Let's get this started...
Ed Sheeran - 'Shape Of You' (Major Lazer Remix)
You wanted star power? You've got it. Ed Sheeran's 2017 comeback has been a momentous moment in music history and with that comes some insane remixes. Major Lazer hired in Nyla & Kranium to help out on this BIG version of 'Shape Of You'.
Justin Bieber, Daddy Yankee & Luis Fonsi - 'Despacito' (Prince LJ Remix)
The record breaking Vodafone Big Top 40 No.1 as a dance tune with BIG drops and fat beats will make you fall in love with this already legendary Ed tune even more.
> Download Our App, And You Can Hear The Latest Tunes From Bieber And More!
Charlie Puth - 'Attention' (Bingo Players Remix)
You probably didn't believe Charlie Puth's 'Attention' could be transformed into a House track, but Dutch producer Bingo Players has absolutely smashed it with this remix.
Clean Bandit feat. Zara Larsson - 'Symphony' (Robin Hustin Remix)
Clean Bandit's 'Symphony' already gets us on our feet every single time we hear it blasted out on the radio, but Robin Hustin's upbeat rendition of the banger takes it to a whole different level.
Starley - 'Call On Me' (Anton Powers Remix)
We ALL know what an incredible DJ Anton Powers is, so it shouldn't surprise just how good this is when you listen to his tropical house makeover of Starley's hit single 'Call On Me'.
The Chainsmokers & Coldplay - 'Something Just Like This' (Alesso Remix)
The Chainsmokers AND Alesso?! If you're after a track that is absolutely smothered in dance music royalty then look no further than this remix of 'Something Just Like This'. It. Is. PERFECT.
Bruno Mars - '24K Magic' (R3Hab Remix)
There isn't a song in the world that Dutch record producer R3Hab can't turn into a club banger. Case in point, Bruno Mars' funkadelic anthem '24K Magic'. Press play and enjoy. You're welcome.
Miley Cyrus - 'Malibu' (Tiësto Remix)
Need a remix that you can listen to whilst watching the sun go down? Look no further than Tiësto's dreamy remix of Miley Cyrus' 2017 hit 'Malibu'.
Martin Solveig - 'Places' (KLARDUST Remix)
French DJ Martin Solveig knows how to write a dance smash. So when KLARDUST released an official remix of 'Places', you wouldn't have believed he could make the song any better. Well guess what. HE DID!