WATCH: Aimee Vivian Tried To Do Ibiza In 90 Minutes... In The Morning
24 August 2018, 10:11 | Updated: 29 September 2020, 14:00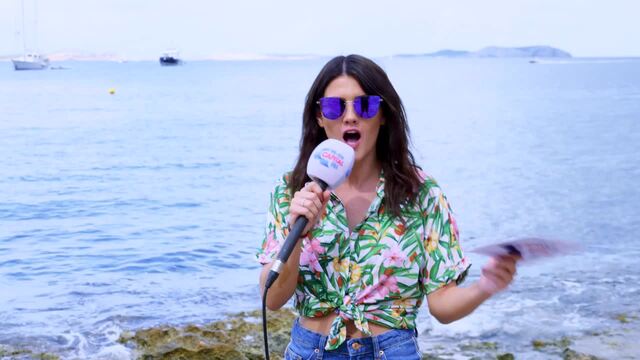 Aimee Vivian does Ibiza in 90 minutes... in the morning
How much of the must-do things from Ibiza can you squeeze in to one morning?!
There are PLENTY of things you can do in Ibiza, but given that Aimee Vivian was on the White Isle for less than 24 hours, she had to squeeze a LOT of stuff into one morning, before taking the mic for her Capital In Ibiza show.
WATCH: Jonas Blue Gave Sarah Story A Tour Of His Villa Studio... & Serenaded Her!
Will Manning challenged her to get in the sea - despite the rain - but there were a lot of other things she needed to tick off her list for her very short stay on the Island.
From cliff jumping to getting a tattoo, see what Aimee managed to tick off her Ibiza wishlist in the stormy weather...
Check out what we got up to in Ibiza right here - so make sure you catch up or suffer FOMO forever more.
> Grab Our App Now, To Catch Up With All Of The Goings On At #CapitalInIbiza!