Party On! 2016 Pop Remixes That Will Totally Get You Pumped For Ibiza
7 July 2016, 16:57 | Updated: 6 July 2017, 16:59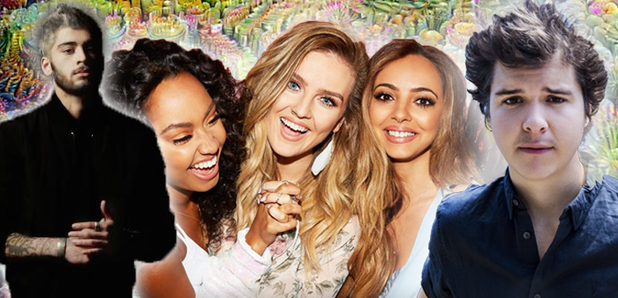 We've all heard the classic chart tunes however we're starting to think that these remixes are just as good.
Whether you're a fan of pop or dance music then you've come to the right place. When the two worlds collide there is literally nothing sweeter to listen to.
So, without further ado, we give you the very best remixes you'll be unable to stop bobbing your head to (ok, dancing like crazy to!).
Shawn Mendes - 'Stitches' (SeeB Remix)
You might recognise the name SeeB from a certain song by Mike Posner called 'Ibiza'. However that's not the only sweet remix the Norweigan duo are responsible for. Check this official Shawn Mendes remix out, NOW.
Lukas Graham - '7 Years' (Toby Romero Remix)
Lukas Graham's No.1 ballad '7 Years' is easily one of the most recognisable songs this year and for good reason, it's a masterpiece. Austrian DJ Toby Romero's reimagining of the tune is sublime.
Justin Timberlake - 'Can't Stop The Feeling' (SJUR & Chris Crone Remix)
Just when you thought Justin Timberlake's music couldn't get any cooler it is turned into a banging dance track worthy of the biggest clubs in Ibiza.
Justin Bieber - 'Love Yourself' (Brynny x Cream Teddy Remix)
Australian DJ Brynny love a good Bieber remix and you can see why. With Justin's soothing tones mixed with a fresh beat you can see why this remix already has 4.5MILLION views.
Little Mix - 'Black Magic' (Cahill Remix)
Just click play and thank us later.
Zara Larsson - 'Lush Life' (RIOT Remix)
Let's face it, Zara's 'Lush Life' was a song made to be turned into a remix right? It's so damn catchy and you can already dance to it. However when RIOT decided to put his own spin on it, something special happened.
Adele - 'Send My Love (To Your New Lover)' (Gon Haziri Remix)
Tropical house music and Adele are two things that just shouldn't work together but guess what?! It TOTALLY does.
Years & Years - 'Desire' (Gryffin Remix)
Years & Years' music is already pretty dance orientated already, so when Gryffin got his remix on, we're not sure how much there was to do. Needless to say, he smashed it out of the park.
Charlie Puth - 'We Don't Talk Anymore' (Heyder Remix)
First things first, how incredible is this music video!? We can't stop watching it and wishing we were there doing ALL those glorious things. Stunning!
ZAYN - 'Pillowtalk' (No Sleep Remix)
Unsurprisingly, ZAYN's first ever solo single 'PILLOWTALK' went straight to No.1 with was on the Vodafone Big Top 40, however this remix from No Sleep almost takes it to a whole other level of coolness.