Grammy Awards 2015 Performers List: Sam Smith And Mary J. Blige For Duet
5 February 2015, 08:53 | Updated: 30 March 2016, 13:50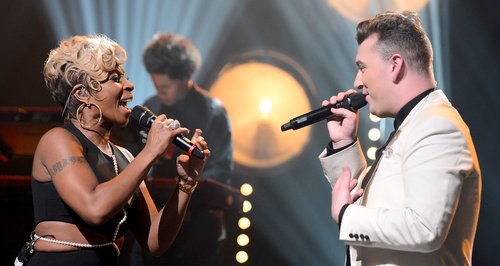 PLUS... Ed Sheeran will team-up with John Mayer and Chris Martin's set to sing with Beck.
Could this be the best Grammys EVER?! It's starting to look that way, as some new huge world class duets have been confirmed for this year's show.
Sam Smith is set to be joined by none other than R&B legend Mary J Blige on stage for an amazing team-up this Sunday (8th February), after teaming up with him last year for a version of 'Stay With Me'.
The pair are expected to sing another track from Sam's hugely successful debut album 'In The Lonely Hour'. What could it be?
Ed Sheeran has now also been confirmed to be singing on stage alongside John Mayer, Herbie Hancock and Questlove during his performance at the event AS WELL as a separate duet with ELO. Sounds amazing to us!
Finally, in the latest news this week it's been revealed that Coldplay's Chris Martin and Beck will also be singing live together.
The Grammy Awards 2015 arrives in February and this week it was announced that Rihanna, Kanye West and Paul McCartney will be performing their new song 'FourFiveSeconds' for the first time as well as Lady Gaga and Tony Bennett taking to the stage on the night.
Their performance will be the first time Kanye has performed on the Grammys stage in six years, and he will also be doing a solo performance on the night as well as sharing the stage with RiRi and Paul.
Lady Gaga confirmed that she and Tony would be performing on Twitter:
Me and @itstonybennett are so excited to announce we will be performing at #TheGrammys this year! Thank you to @TheGRAMMYs and our fans!

— Lady Gaga (@ladygaga) January 28, 2015
"Rihanna's seriously pleased to have bagged a big slot at The Grammys and two huge names to kick off her comeback," a source told The Sun. "Paul McCartney's a Grammys regular and it will give Rihanna serious kudos to have a Beatle backing her on stage.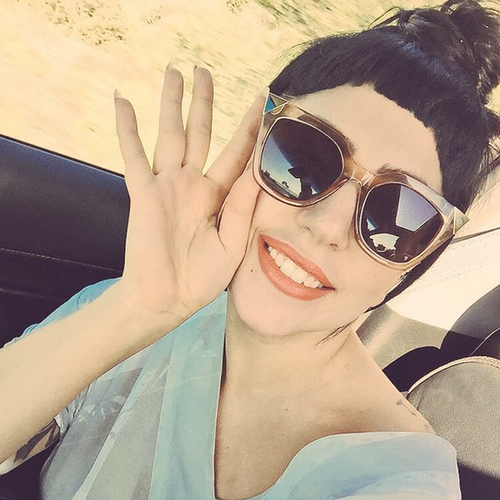 Rihanna, Paul McCartney, Kanye West, Lady Gaga and Tony Bennett will be joined on the star-studded performance line-up by stars including Pharrell Williams, Usher and Ariana Grande.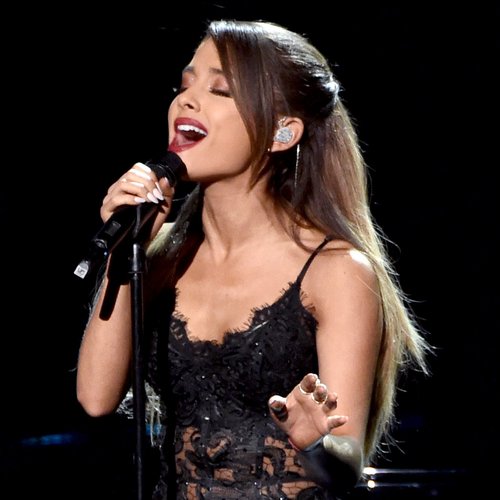 And yes, fresh from confirming her new album 'Rebel Heart', Madonna will also be on hand to bring all of her fans a new slice of music to kick off awards season.
#livingforlove @TheGRAMMYs! ❤️ #rebelheart #revolutionoflove #artforfreedom pic.twitter.com/zwGkhpPdkU

— Madonna (@Madonna) January 13, 2015
The Grammy Awards nominations list was revealed back in December last year when Beyonce, Pharrell and Sam Smith led the 2015 nominations.
It's also been confirmed that LL Cool J will be the host this year, with the Hollywood star saying in a statement: "I'm thrilled to again be part of music's biggest night. The performances and moments you see on the Grammy stage are nothing less than amazing throughout the years and this year's show is shaping up to be one you will never forget."

It all happens on 8th February at the Grammy Awards 2015. Keep it Capital for the latest confirmed performers and news about this year's show.
You may also like...