BRIT Awards 2016: Most Talked About Moments Including Justin Bieber Performing With James Bay, Adele Supporting Kesha & An Award Presented From SPACE
24 February 2016, 22:25 | Updated: 30 March 2016, 17:12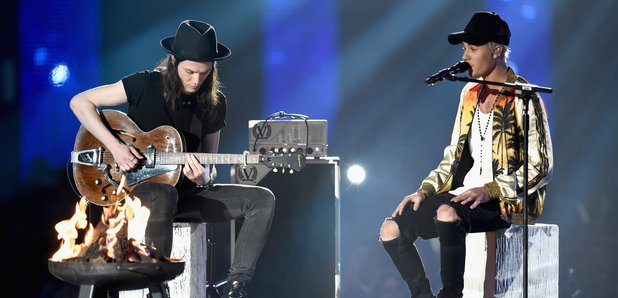 From the Biebs performing with another BRIT winner, pop star parents on the red carpet and an award presented live from SPACE - this year's BRITs was not one to be missed!
The BRIT Awards is one of the biggest nights in the music calendar, so its safe to say there are ALWAYS a lot of standout moments - and this year was no exception!
From surprise guest performers, crazy red carpet outfits and an award presented live from SPACE - here are all the moments from the BRITs 2016 that you'll want to relive over and over again.
Justin Bieber performing with James Bay accompanying him on guitar
The Biebs pulled out a stunning version of his hit song 'Love Yourself' - and the crowds went wild when they realised his guitar player wasn't his usual Dan Kanter but JAMES FLIPPING BAY. The two BRITs nominees put on a FANTASTIC performance, before Biebs went into a dance-heavy rendition of 'Sorry'.
Rihanna brought Drake out as her special surprise guest - and it got seriously raunchy!
As well as debuting part of a new song and performing her latest track 'Work' for the first time, Rihanna brought out Drake as an unexpected surprise guest - and OF COURSE there was some seriously sexy twerking!
Look who just made a sneaky appearance on stage with @rihanna ...it's only @drake! #BRITs https://t.co/nSQvcXi1tD

— BRIT Awards (@brits) February 24, 2016
All eyes were on Jess Glynne's bold red carpet look - and HUGE curly hair!
Jess Glynne made sure all eyes were on her as she took to the red carpet... rocking a shiny green suit with platform shoes and tight curls in her red locks, she looked every inch the '70s disco diva!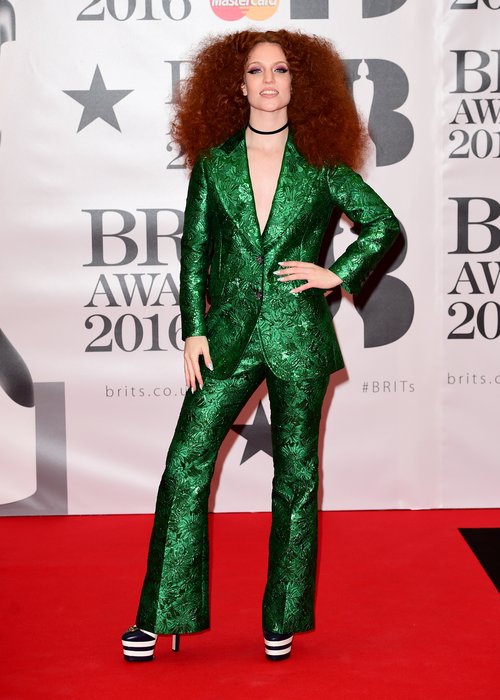 Adele voiced her support for Kesha as she went up to accept her award for Best Female
It's been the news story that's shocked the music world, and Adele used her platform to show her support for Kesha in her lawsuit against Dr Luke, and it kind of made us love the 'Hello' star even more for speaking out.
Louis Tomlinson revealed what he'd like his son's first word to be
Our hearts literally melted when Louis revealed that he'd love Freddie Reign's first word to be 'dad' - though he wouldn't be too upset if it was something altogether ruder!
Little Mix turned up with their mums... as did Louis Tomlinson!
There's nothing we love more than when a pop star brings their mama to one of these events... and we were spoilt for choice at the BRITs as there were mums galore!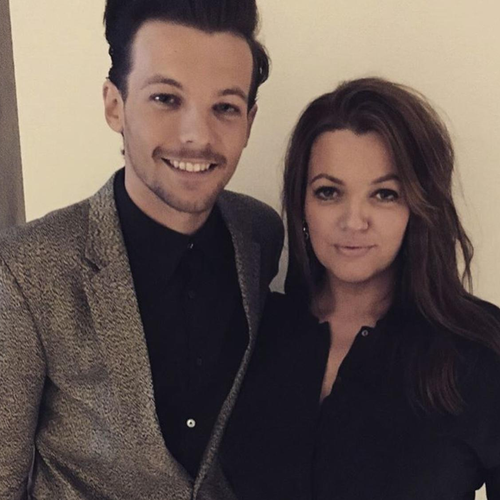 BRIT Awards statue designer Pam Hogg and her pal made everyone's jaws drop
Pam's PVC outfit with a doctor style bag and bright yellow hairdo aside, we couldn't get over her companions outfit, consisting of a mesh bodysuit with strategically placed stars and strips - let's hope she treads carefully in that ensemble!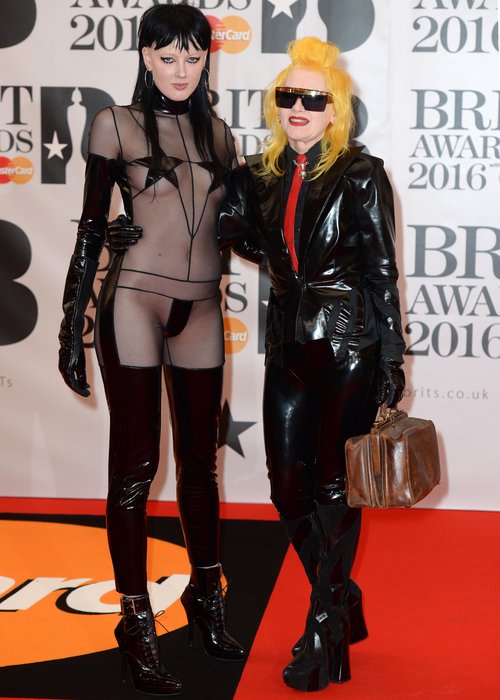 Alan Carr revealed that he got stuck in so much traffic on the way, that he had to wee in a bottle!
The traffic was pretty bad around the Blackwall Tunnel leading to the O2 Arena - even Bieber got caught up in it - but Alan Carr got caught short... and admitted to Ant and Dec that he had got so desperate that he had to wee in a bottle on the way!
Nothing says #BRITs2016 more than pissing in a bottle whilst in a traffic jam in the Blackwell tunnel #soneedawee

— Alan Carr (@AlanCarr) February 24, 2016
Astronaut Tim Peake presented the award for Global Success to Adele... FROM SPACE
Adele burst into buckets of tears accepting the award for Global Success - and she was pretty emotional over the fact that her son would be so excited that the award was presented to her by astronaut Tim Peake, live from the International Space sStation. IN ACTUAL SPACE.
Lorde performed a tribute to the late David Bowie with his band
Lorde sang 'Life On Mars' in a beautiful tribute to the late legend, as she took to the stage with his band - what a fitting nod to a musical legend!
And that's it for another year... how can the BRITs 2017 POSSIBLY top this year's events?!