BRITs 2015: 13 MOST-TALKED About Moments Incl. Kanye's Swearing, Kim's Selfies & Madonna's Cape Fall
26 February 2015, 01:13 | Updated: 30 March 2016, 13:50
We break down EVERY jaw-dropping moment you need to know about, from the hilarious to the SERIOUSLY awkward.
The BRITs is over for yet ANOTHER year and while of course we've been talking about all the winners, presenters and performances, there were also some other TRULY memorable moments we won't be able to forget for a LOOONG time to come.
Whether it was Kanye gearing up for the #BRITs2015 by jumping on the table at Nandos, Kim Kardashian getting selfie happy on the O2 stage or THAT Madonna stage fall moment, the Internet had pretty much gone into overload by the time the curtain came down on the BRIT Awards 2015.
See below for OUR 13 MOST talked about moments from the BRITS… and prepare for your jaws to hit the floor:
1. When Kanye West jumped onto the tables at a nearby Nandos before the show for a few cheeky selfies with fans! Oh Yeezy, only you!
Just IMAGINE being sat having a cheeky half-chicken when 'Ye rocks up and starts making a drama.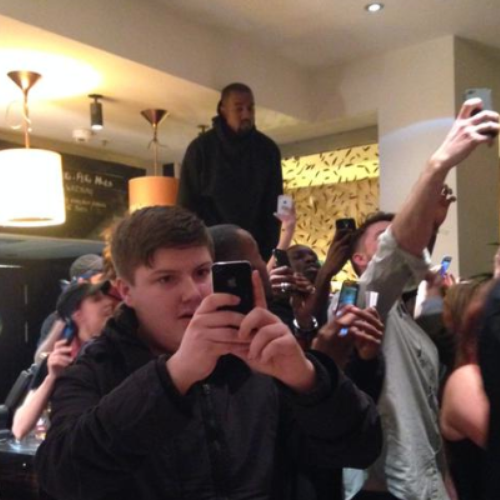 2. When Little Mix arrived on the #BRITs2015 red carpet and pretty much FLOORED us all with their incredible fashion statements. Girls, you did us proud!
All four ladies were looking hot, hot, HOT! #ManDown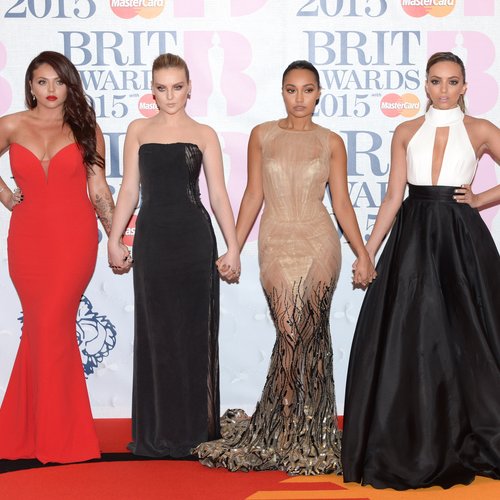 3. Cara Delevingne arriving at the BRITs dressed… as Harry Styles? No seriously, is this the look she was going for because she was….well, kinda rocking it!
In fact, could that ACTUALLY be Harry Styles' hat?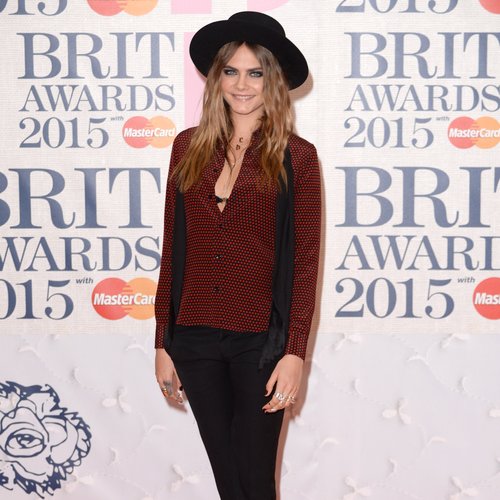 4. And what the HELL was with the weather during everyone's performances this year? From Take That heating things up with their fiery set to Paloma Faith bringing an ACTUAL monsoon into The O2 Arena...
She needed to borrow Rihanna's umbrella for the night. #StinkyJoke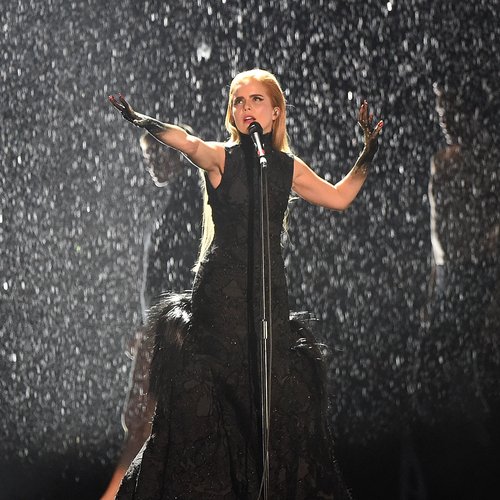 5. The moment Kim Kardashian was supposed to be presenting an award but she stopped for a quick selfie with hosts Ant & Dec. #NATCH
One day we reckon Kim's tombstone will read "She came. She saw. She selfie'd". #JustSaying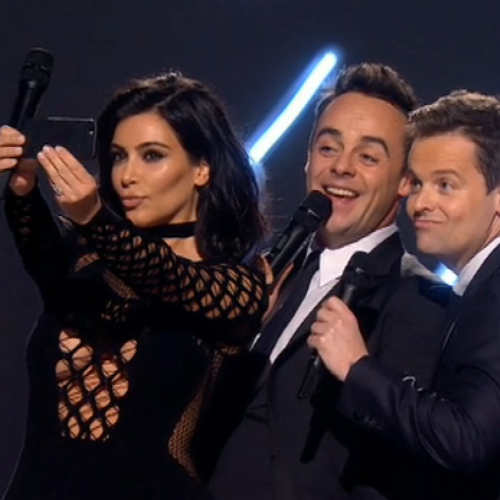 6. Kanye West pretty much making EVERY viewer's jaw drop with basically the MOST expletive filled BRITs performance ever… and Kim Kardashian and Taylor Swift went CRAY CRAY in the audience!
He performed new song 'All Day' backed by flamethrowers and dancers and, even though NO ONE watching could hear the lyrics (*bleep*), everyone in the O2 seemed to be loving it:
Like, we're not joking, Taylor Swift was pretty much transported to another world...
7. Rita Ora definitely had the golden touch this year, and we're not just talking about that INCREDIBLE dress.
When she hit that red carpet it was ALL about the scene-stealer Ms. Ora. In fact, we can't even remember who else was there? RITA! WHAT HAVE YOU DONE TO US?!

8. When presenter Jimmy Carr's jokes left the ENTIRE O2 Arena in absolute silence. The phrase tumbleweed doesn't even cover it…
From awkward drug jokes to critiquing the show itself, we're not really sure where Jimmy was going with this one, and his co-presenter Karlie Kloss seemed to be on the same page as the rest of us!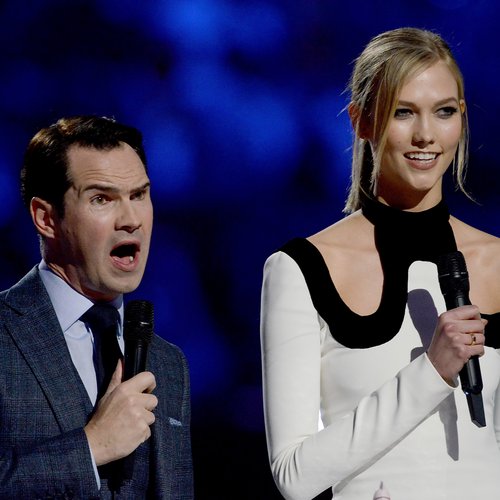 9. Paloma Faith getting TOTES EMOSH on stage for her beautiful British Female Solo Artist acceptance speech
Even if it DID seem to go on for about 45 years, and involve an anecdote about getting arrested. Twice.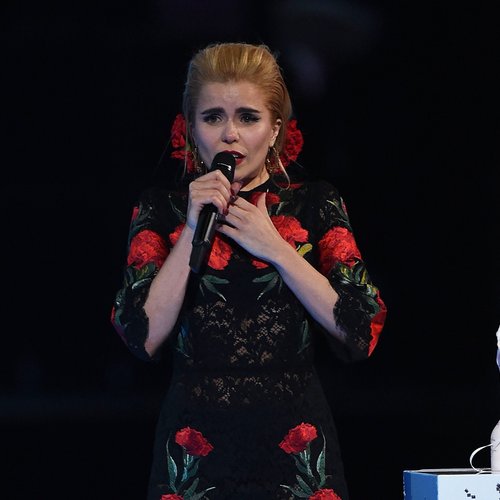 10. There was some SERIOUSLY awkward banter going on between presenters Rita Ora and Orlando Bloom. Either Orlando Bloom was TOTALLY hitting on the UK superstar or he was method acting an audition for a new film.
We reckon it was the former…
11. Somehow Ant managed to get the name of his OWN Grange Hill character wrong.
Did we miss something? Who the hell were PK & Duncan? Dec didn't look happy...
12. That awkward moment where Karlie Kloss was like, five foot taller than co-presenter Jimmy Carr and Simon Cowell, who was on stage to pick up One Direction's Best British Video award for them.
Poor old Jimmy and Simon were trying VERY hard to look secure in themselves, even though Karlie could basically squash them like a bug.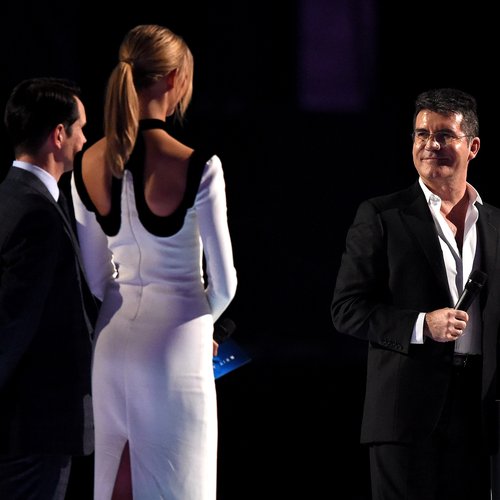 13. and of COURSE we had to finish on the moment we STILL can't believe happened, Madonna falling down a FLIGHT OF STAIRS during her performance of 'Living For Love'.
Her cape got caught, Madge went flying but like a REAL trooper she jumped back up, put on one HELLUVA show and finished off the night standing proud on that BRITs stage. Madonna… you really ARE the Queen Of Pop!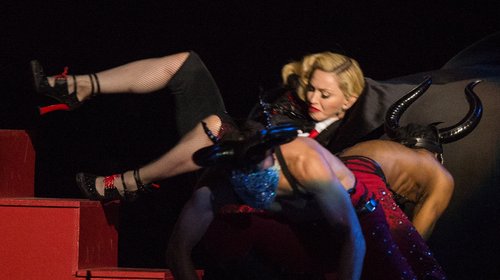 The BRIT Awards 2015 took place on Wednesday 25th February at London's O2 Arena, and this year's event was hosted by Ant & Dec.
Roman caught up with Ed Sheeran at the BRIT Awards 2015 to talk about Sam Smith:
Sam Smith had HIGH praise for his fellow multiple BRIT Award nominee Ed Sheeran when he stopped by for a chat at the event:
We ALSO made sure we had a chat with British Male Solo Artist winner Ed Sheeran before the show. Hear what he had to say below!
The ever-hot Nick Jonas ALSO stopped by for a chat. Luckily Roman managed NOT to swoon like we would have!

You May Also Like: