The Capital Chair Racing Championship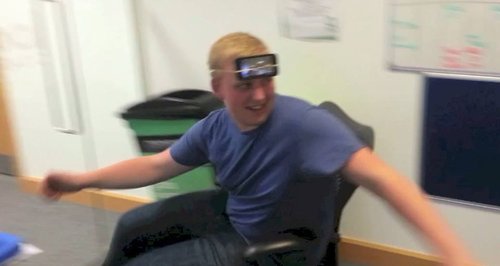 In the office alone at the weekend? Boss away? Got a long stretch of corridor (54 'Claire-Strides' to be precise!)?
Then you need to get involved with the Capital Chair Racing Championship.
Who will win? #TeamTom or #TeamClaire?
Think you can do better? Here's the rules...
Rules
1. Race track must be about 54 metres/Claire's strides (add corners and hills if you wish, but not advised)
2. Racing chair must have wheels
3. Direction of travel is driver's choice
Send us your race times and we'll add you to the leader board
Contestant

Time

1st

Tom

00:24

2nd

Producer Stu

00:28

3rd

News Laura

00:29

4th

Claire

00:39
2nd attempt 00:30
Claire gave it another go but she still can't move up the leader board.
Send us your times and we'll put you on the leader board!