World Cup And Hot Weather Extends Drink Drug Drive Crackdown
28 June 2018, 06:37 | Updated: 28 June 2018, 06:43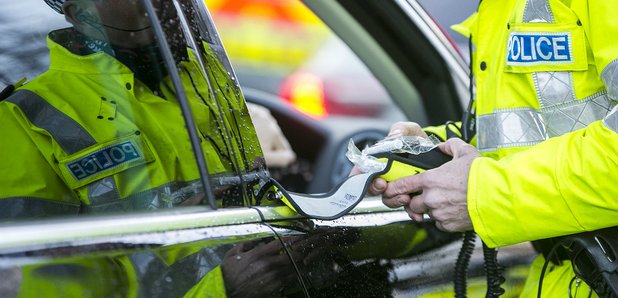 The World Cup and hot weather has led a police force in the East Midlands to take the decision to extend its summer drink/drug drive crackdown.
Leicestershire Police say 66 arrests have been made in the four weeks it has been running in June.
The force says there has been a slight increase in arrests since the hot weather came and during England games particularly.
There have been nine more arrests during this campaign that last year. 16 of those related to drug driving.
There is also concern that a third of the arrests were made during daylight hours, between 6am and 6pm.
Jonathan Clarkson, spokesperson for the Leicester, Leicestershire and Rutland Road Safety Partnership said: "We are aware that there may be a greater temptation to drink drive in the summer months, particularly during the current World Cup tournament, and get behind the wheel, therefore we have decided to extend our campaign for a further two weeks until the end of the tournament on Sunday 15 July. We want people to enjoy the football, and the current warmer weather, however, make sure you don't get caught out, particularly the morning after.
"I would also like to take the opportunity to remind road users that a drink drug drive conviction may mean that you may not be able to travel to certain countries such as the US and Australia."