Warnings Over 'Tinkle' Razors After Derby Teenager Injured
16 September 2015, 13:03 | Updated: 30 March 2016, 13:50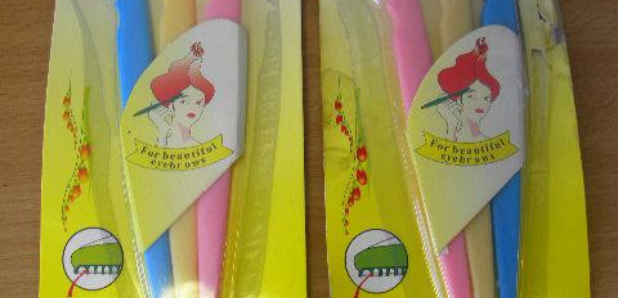 A European-wide warning's been put out over what have been described as dangerous beauty razors made in China after a Derby teenager was seriously injured.
A 14-year-old girl from the city recently bought a set of 'Tinkle' Eyebrow Razors over the internet, despite not being old enough to legally purchase them.
The razors, which are used to shape eyebrows, were tested on her leg and sliced open her skin. She was then taken to hospital and required stitches.
Some women who have bought these razors cheaply haven't realised previously that they are fake.
Nicci, from Calverton, in Nottinghamshire, told Capital it's worried her that she bought something that could have seriously injured her daughter.
"We are far too trusting aren't we? I had no idea these were fake. I just thought I was getting a bargain because they were a little bit cheaper.
"My daughter's watched me do it. And I've caught her using one. Thankfully she didn't injure herself, and just took small chunks of her eyebrow out, but it's so easy to buy them off Ebay without realising they're not safe."
Derby City Council's Trading Standards' team arranged to have the product independently tested against a version which had a safety guard. The findings concluded that the blades of the eyebrow razors purchased by the Derby resident had failed the 'sharp edges test' and also did not have a safety guard on the blade to prevent injury.
They say there are few differences between the safe and unsafe eyebrow razors, making it difficult for consumers to know if they have bought a product that could be unsafe.
The most obvious difference on the packaging is the lettering on the bottom right. The razors with safety guards have the letters DORCO whereas the razors without the safety guard are marked with DORCC. On the unsafe products themselves, they lack the stainless steel safety guard as stated on the packaging.
The Council's Trading Standards' team have produced a 'Rapex Information Only' notification via the Government department for Business, Innovation and Skills. Chinese authorities have also been given access to the notification.