Tunisia: One Year On
26 June 2016, 06:06 | Updated: 27 June 2016, 06:06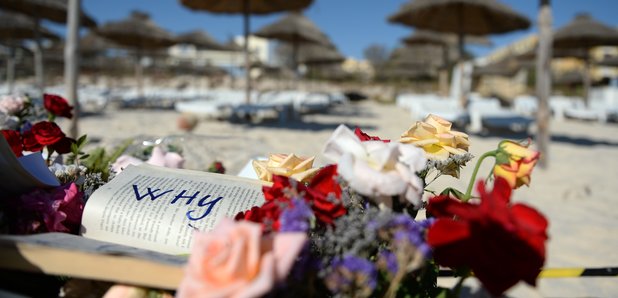 Capital's been speaking to family and friends of some of the victims from the East Midlands killed on the beach in Sousse
It's a year since 38 people were killed on a beach in Tunisia - 30 of them British tourists
5 of them were from the East Midlands; Angie and Ray Fisher from Leicester, Scott Chalkley from Derby, Carly Lovett from Lincolnshire and John Stollery from Nottingham.
John's wife Cheryl says she'll never fully get over his death in Sousse while they were on holiday together with their son Matthew, but she want's to carry on his legacy of helping young people.
A special service was held in his home village on Friday to remember him and other victims. Cheryl has been speaking to Capital:
42 year old Scott Chalkley from Chaddesden was a father two and was relaxing on holiday with his girlfriend Sue Davey when he was shot dead by the gunman on June 26th 2015.
His best friend Aaron King has been speaking to Capital and says despite being a former soldier - Scott wasn't able to dodge the bullet that day:
A minute's silence will be held in government buildings and British embassies abroad on Monday to mark a year since the attack.
A survivor from Derbyshire is one of three people who have set up a charity, called Overseas Victims of Terrorism to help others find and pay for advice and support to recover.
Zoe Thompson, from Ilkeston, was in a hotel pool area when the gunman struck and couldn't find her daughter for a number of hours.
She says as much as a struggle it's been in the last year as a family, it's important they don't let terrorists win: