Teenager Locked Up For Nottingham Shopping Centre Stabbing
17 August 2018, 17:34 | Updated: 17 August 2018, 17:37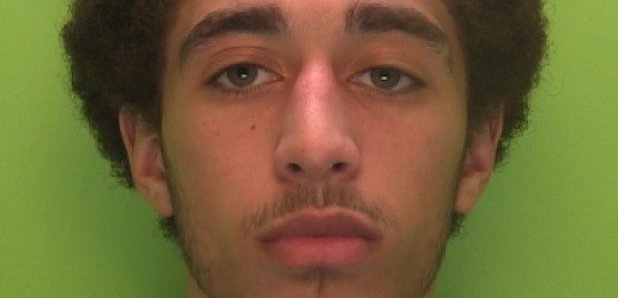 A teenager has been locked up in youth custody for stabbing a man he got into an argument with in a shopping centre in Nottingham.
Aziah McKenzie-McKenna, 18, had a falling out with a man in the Upper Mall of the intu Victoria Centre at around 2pm on Sunday 17 June.
They both agreed to settle the dispute with a fight outside the shopping centre but as they walked toward the exit, McKenzie-McKenna pulled out a knife and stabbed the 19-year-old man in the thigh. His injuries were not life-threatening.
McKenzie-McKenna, of Lyndhurst Road, Sneinton, was arrested on 26 June following information from the public after an appeal.
He admitted wounding and possession of an offensive weapon in public.
He was sentenced to 14 months at Nottingham Crown Court on Friday 17 August.
Detective Constable Chris Adams, of Nottinghamshire Police, said: "There is absolutely no need to carry knives in Nottinghamshire and this is a sad demonstration of what can happen when people do.
"Two young men who did not know each other got into an argument and because one of them was carrying a knife the dispute quickly escalated beyond control. Fortuntately the victim did not suffer life-threatening injuries but it wouldn't have taken much for things to be much more serious.
"Carrying a knife does not protect you - it puts you more at risk of harm and the consequences are simply not worth it.
"This young man is now starting a custodial sentence because his poor decision making that day that started with leaving the house with a knife in his pocket."