Team Who Solved Leicester Murders Are Commended
9 July 2015, 14:01 | Updated: 30 March 2016, 13:50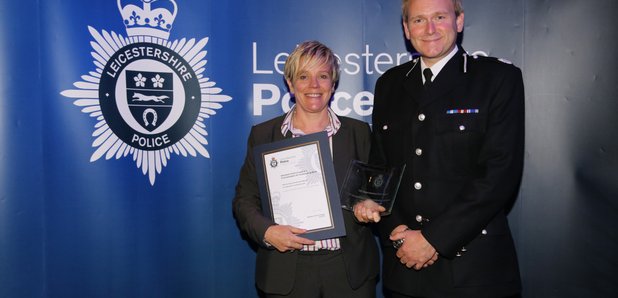 A team at Leicestershire Police who helped solve one of Leicester's most complex murders have been commended for their work.
More than 90 people investigated the killings of Antoin Akpom, Shehnila Taufiq and her children in 2013.

Over the two cases - 9 men were convicted and jailed for more than 150 years.
Antoin Akpom was stabbed to death in a city street by Hussein Hussein after an argument. Then, a few hours later, a group of men intent on revenge for Antoin's murder set fire to a house which they mistakenly thought had Antoin's killers inside - causing the deaths of the innocent Taufiq family.
Awards Given To Top Officers, Call Handlers, And CCTV Analysts
Det Supt Meynell, who works for the East Midlands Special Operations Unit, together with scores of officers and support staff who worked on the investigations, was honoured at the awards ceremony last night.
She said: They "were extremely complex and difficult investigations, made so much more difficult because of the impact these terrible crimes had, not just on the families directly concerned but on the wider community.
"I am very pleased that those who worked so hard and in such difficult circumstances have had their professionalism, dedication and resilience recognised. These awards don't just honour the investigative work, but are equally for those who worked so hard to restore community confidence and support the victims' families."
Assistant Chief Constable Says Officers Helped The Community Recover
The officer in overall command of both investigations was Leicestershire's Assistant Chief Constable Roger Bannister, who presented last night's awards.
He said: "Without doubt these horrendous murders presented a very real challenge to the Force, both in terms of the complexity of the investigations and because – quite understandably – they created a very real community anxiety and tension. All those involved in the investigations conducted themselves with the greatest of diligence, perseverance and professionalism, often going well beyond their core responsibilities.
"Our job is not just to investigate crime and to bring perpetrators to justice; it is to help the community to recover and to support families and victims at their time of greatest need. Many of officers and staff did just that, and they too were honoured last night."