Three Questioned Over Racist Abuse Claims At NTU
9 March 2018, 06:28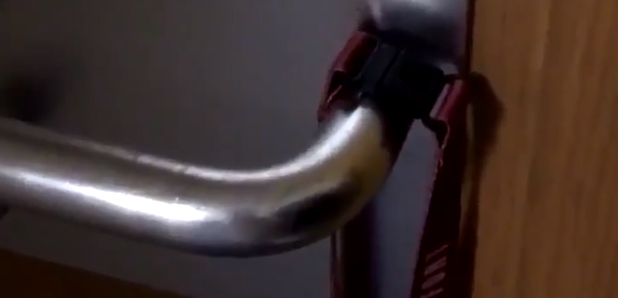 Two people arrested by police looking into a video showing "vile" racist abuse being chanted outside the room of a black student at Nottingham Trent University have been released under investigation.
The men, aged 18, were arrested on suspicion of racially aggravated public order offences.
An 18-year-old woman, interviewed in connection with the incident, has also been released under investigation, Nottinghamshire Police said.
Nottingham Trent University said an unspecified number of "suspected perpetrators" have been suspended after the abuse was captured on video and reported to security staff by Rufaro Chisango.
Nottinghamshire Police are investigating the video, which captured at least two males chanting "we hate blacks" and making other racist comments.
Other chants captured by the video include "We are the blacks haters" and "Sign the Brexit papers".
At one point during the minute-long video, a female interrupts the chants, saying: "Leave her alone."
Ms Chisango, who posted footage of the incident on Twitter, said the abuse earlier this week had a "big impact" on her, leaving her feeling shocked and isolated.
The student said: "I just want the appropriate action to be taking place. Obviously it's racial abuse. It should not be tolerated at all."
Asked if she intended to contact the police, she said she wanted to wait to see what action was taken by the university.
Tatenda Kanyare, the President of Nottingham Trent's African Caribbean Society, told Capital the incident had been an "emotional rollercoaster" for her.
"These are people she sees every day. When she does anything she'll see them so it's been very unnerving for her.
"She actually came to me first for help and because she wasn't getting a swift enough response from the university, I suggested she should post the video on Twitter.
"It's a shame it's taken for her to do that for authorities to take note of what's happened."
Nottinghamshire Police said in a statement: "We are aware of a video posted at Nottingham Trent University and which has been shared on social media.
"It is wholly unacceptable and we're proactively investigating the incident and liaising with the university."
In a statement confirming "suspected perpetrators" had been suspended pending a full investigation, Nottingham Trent University said: "This kind of vile behaviour will not be tolerated.
"We have contacted the student who made the complaint and are providing support to her and others affected. And we will be liaising with the police about this incident."
Among those who offered support on Twitter to Ms Chisango was the Labour MP for Tottenham David Lammy, who tweeted: "Please contact the Police and your Member of Parliament and cc me in. All my love and solidarity."