Notts Police Officer Sacked Over Amber Peat Texts
7 October 2015, 14:18 | Updated: 30 March 2016, 13:50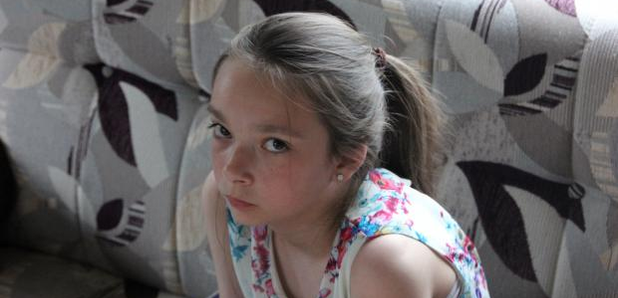 A Nottinghamshire Police Officer's been sacked after sending a text message to friends and family about the death of Amber Peat.
One message was sent before the 13-year-old's family had been told of her death in Mansfield.

Amber had been missing for three days in May.

PC Samantha Goodwin has also admitted sending racist language and a picture of a victim.
Officer Knew Not To Disclose Information
Discussing texts relating to Amber Peat, force solicitor David Ring said: "The officer was involved in the inquiry in which there was substantial press interest and it was a matter of high priority for the police.

"It was a case of the search for missing teenager who tragically was found to have been deceased.

"The information disclosed was confidential and was disclosed to a third party acquaintance and her partner about the discovery of the body and the manner in which the young girl died.

"The details had not been published at that time but came to be published in due course.

"The officer knew she was not to disclose that information. She said 'that's not knowledge yet, keep it quiet'.

"That displays a profound lack of respect of confidentiality of the inquiry and the feelings of the family at that time.

"Leaking information of the confidential inquiry creates a substantial risk the press would be advised of that information and could be published and the family could find out through an inappropriate avenue.

"It is fortunate this did not happen but it is more by chance than by design.

"It causes profound damage to the people who come to the police service and undermines the relationship between these people and the police service.''

Chief constable Chris Eyre said: "She could not be trusted either the most personal and sensitive information.

"In breaching that trust, it is a fundamental betrayal of the office of constable.''