Nottingham Trent Students Killed In Pennines Crash
19 December 2018, 13:59 | Updated: 19 December 2018, 14:04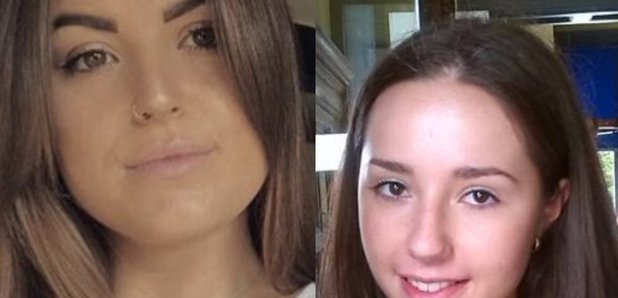 Two students who died in a car crash on one of the main routes over the Pennines during hazardous weather conditions have been named by police.
Philippa Bertram, 20, and 22-year-old Rebecca Ward both died after the white Fiat 500 they were travelling in collided with a Mini Cooper on the A628 Woodhead Pass road, South Yorkshire Police said.
The force added that the incident happened at around 1.30pm on Saturday, when Storm Deirdre was starting to sweep over the high ground between Greater Manchester and South Yorkshire.
The families of the two women, who were both students at Nottingham Trent University, paid emotional tributes to them on Wednesday.
The family of Miss Ward, from Worcester, said: "Becky was a beautiful girl both inside and out who enjoyed life to the full.
"Becky will be greatly missed by her family, boyfriend and many friends."
Meanwhile, the parents of Miss Bertram, of Darlington, added: "She was our world and our joy and we were so proud of her, but our lives have been shattered by what has happened."