Nottingham Supermarket Worker Convicted Of Trying To Join Terrorist Group
2 February 2017, 14:03 | Updated: 2 February 2017, 14:10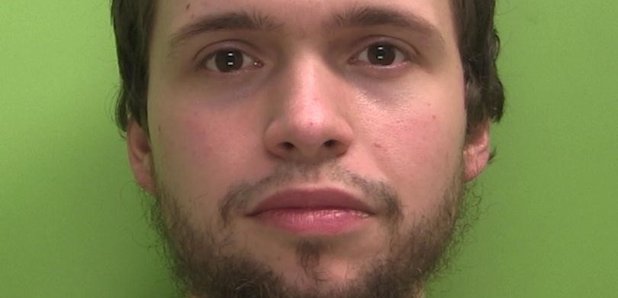 A supermarket worker from Nottingham who had copies of a bomb-making manual and bought flights and equipment to travel to fight with a group linked to Islamic State in the Philippines has been found guilty of terrorism offences.
Ryan Counsell, of Russell Road, Forest Fields, Nottingham, was in the "advanced stages of planning'' to visit a remote part of the south-east Asian country and had bought military equipment to "engage in combat or support an extremist group''.
The 28-year-old was convicted at London's Woolwich Crown Court of possessing documents containing terrorist information and engaging in conduct in preparation of terrorist acts.
Counsell, who wore a pale mauve shirt and tie and was clean-shaven, looked straight ahead as the verdicts were read out.
Prosecutor Daniel Pawson-Pounds told jurors that Counsell's internet history showed he had searched for "cheap flights from Nottingham to Zamboanga'' in the Philippines, and bought a return ticket from London to Manila and on to Zamboanga City.
He was planning to fly on July 13 2016 and return five days later but was arrested on July 11 2016.
The court heard that Counsell had a "growing interest in terrorism in the Philippines'', particularly in the Abu Sayyaf group which operates on Basilan Island, where the nearest large city is Zamboanga.
He had booked a hotel in the port of Zamboanga City for the night of July 15, from where ferries to Basilan Island leave, but because of the time taken to travel there he would have spent less than 72 hours at his destination.
Abu Sayyaf's leader publicly declared allegiance to Islamic State in July 2014 and the group is considered by the Home Office to be a "proscribed terrorist organisation'', Mr Pawson-Pounds added.
He told the court the former Asda worker had spent almost £900 on "heavy-duty military- style boots, combat trousers, camouflage clothing, knee and elbow pads, a monocular scope, rifle magazine pouches and a cheek pad to be attached to the stock of a rifle''.
A "large quantity'' of camping equipment and clothing designed to protect against injuries from shrapnel or knives was also found in his house, which "could only have been gathered for one purpose - namely to engage in combat''.
Counsell told police the equipment was for playing airsoft - akin to paintballing - and the other equipment was for camping.
He claimed his planned trip to Zamboanga was for "charitable relief work in an aid camp and denied any intention at all to join Abu Sayyaf or support for Islamic State''.
Counsell told his trial that he had watched terrorist videos because he was "interested'' in learning more about propaganda.
The married father-of-one was also found to have a bomb-making manual and documents providing "practical advice for someone wanting to travel to Syria to join Islamic State''.
He had copies of Hijrah To The Islamic State (2015) and a copy of the online magazine Inspire, published by al Qaida, which contained an article titled "Make a bomb in the kitchen of your Mom''.
He was also accused of having "videos showing the decapitation of prisoners by Islamic State, images of dead bodies in combat zones and documents justifying armed jihad''.
Mr Pawson-Pounds said the material demonstrated that Counsell had a "profound and enduring interest in extremist Islam, jihad and the propaganda of Islamic State and similar groups''.
Counsell was found guilty of three counts of possessing a document containing terrorist information contrary to Section 58 of the Terrorism Act 2000 and one count of engaging in conduct in preparation of terrorist acts contrary to Section 5(1) of the Terrorism Act 2006.
Sue Hemming, head of the CPS's Special Crime and Counter Terrorism Division, said: "Ryan Counsell meticulously planned his attempt to join a terrorist organisation which is responsible for atrocities across the Philippines and has pledged allegiance to Daesh.
"He attempted to conceal his plan but prosecutors were able to successfully demonstrate his true intent to the jury.''
Counsell will be sentenced at Woolwich Crown Court on March 3.