Nottingham Stepfather Tells Court Mother To Blame For Toddler Death
30 March 2016, 07:57 | Updated: 30 March 2016, 13:50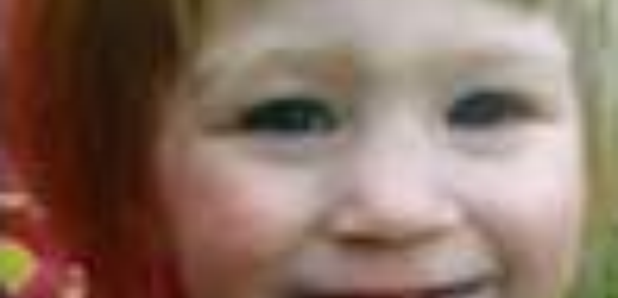 A Nottingham stepfather accused of stamping a toddler to death has pointed the finger of blame squarely at the little girl's mother, telling a crown court jury it ``must have been'' her.
Matthew Rigby denied murdering Ayeeshia Jane Smith in a ``moment of explosive temper'' and changing his account to the jury at Birmingham Crown Court on Tuesday.
Former apprentice electrician Rigby is jointly accused of the killing along with the 21-month-old little girl's mother Kathryn Smith.
Today, Smith's barrister accused 22-year-old Rigby of having taken out frustrations with the couple's dysfunctional relationship on the defenceless little girl during an incident on May 1 2014.
But Rigby told the jury: ``I didn't injure that girl.''
The youngster - known as AJ - suffered a fatal heart laceration, which is the type of injury doctors only usually see in people who have fallen off buildings or been involved in car crashes.
Smith's barrister John Butterfield QC asked Rigby why he had changed his story.
Originally, Rigby had told police a version of events which would make him the last person to have seen Ayeeshia before she collapsed with fatal injuries at the family's flat in Britannia Drive in Burton-upon-Trent, Staffordshire.
Rigby, who the jury heard has two convictions for assault including one in which he bit another man, told detectives he had seen Ayeeshia ``on the potty'' in her room as Smith went to get some juice for the girl.
However, he told court today that Smith had told him what to say the day before he sat down with the police, and he was never present while the child went to the toilet.
Mr Butterfield asked: ``Then why on earth would you have said it if you hadn't seen it?''
Rigby, a former casual warehouse worker at the Superdry depot in Burton, replied: ``At that point I didn't think there was any foul play with Ayeeshia.''
He added: ``At that point, I had no reason to doubt what Kathryn had said.''
But Smith's QC went on: ``You've backed away because you know you got up to no good in that bedroom at that time.''
Rigby responded: ``That's wrong, that's really wrong.''
Smith's barrister had already put it to Rigby that he had a problem controlling his anger, turning to violence when he was frustrated.
Mr Butterfield said: ``In a quick moment of explosive temper, you injured that girl,'' but Rigby denied harming the tot.
Rigby was asked about an incident which happened after he had been left alone with the toddler in Smith's flat, then in Swadlincote in Derbyshire, on February 3 2014, when the little girl suffered a collapse.
A historic bleed on the brain was linked to that episode, but was only discovered after Ayeeshia's death three months later.
After a friend called 999, Rigby was accused of flooring the paramedic who turned up to help save his stepdaughter's life by punching him to the ground.
Mr Butterfield asked him: ``Somehow you knocked him (the medic) with enough force that he went sprawling and his radio, normally clipped to his belt, went skidding across the floor.''
He added: ``You punched him, didn't you? Exactly as he describes.
``When you feel under pressure, you lash out don't you.''
Rigby replied: ``I did not, no.''
Earlier, he said: ``I did nothing on the 3rd of February, other than save that baby's life.''
Turning to the fatal collapse of Ayeeshia, Mr Butterfield said: ``According to you, you didn't assault AJ on May 1.
``If it isn't you, it must have been Kathryn?''
Rigby replied: ``It must have been, yes.''
The barrister then asked why Rigby had chosen to sleep in the same bed as Smith right up until the start of their trial, and why at the start of the hearing he had accepted a locket containing the dead girl's ashes from his former lover.
Mr Butterfield asked: ``Why would you take a gift from someone you believed to be the killer?
``The only reason you would, is because you well knew in reality it was you who did it,'' he added.
Rigby replied: ``That's not the case.''
Smith, of Sandfield Road, Nottingham and Rigby, of Sloan Drive, Nottingham, deny murder and separate charges of causing or allowing the death of a child and cruelty.
The trial continues.