Action Demanded As Nottingham Prison Deemed "Fundamentally Unsafe"
19 January 2018, 05:34 | Updated: 19 January 2018, 05:35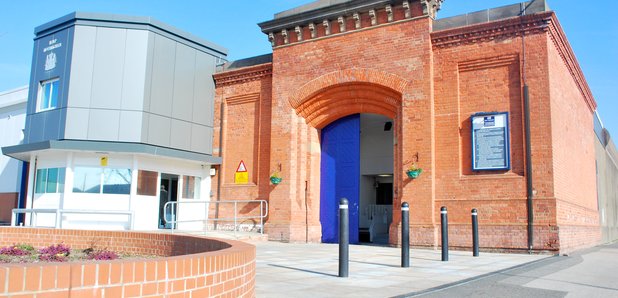 The prisons watchdog has demanded the Government intervene to save lives and protect prisoners at Nottingham Prison which was been described as "fundamentally unsafe".
Peter Clarke used a new "urgent notification" system for the first time to put Justice Secretary David Gauke on notice that immediate action is needed at the jail in Perry Road.
Mr Clarke, chief inspector of prisons, said: "It appears that the problems at Nottingham are intractable and that staff there are unable to improve safety despite the fact that this failing increases the vulnerability both of those who are held in the prison and of those who work there."
Under the new urgent notification process introduced in November, the Chief Inspector can inform the Secretary of State of any urgent and severe prison problems found during an inspection.
The Justice Secretary then has 28 days to publicly report on measures adopted to resolve the issues.
Inspectors visited HMP Nottingham on January 8, the third inspection in little over three years.
Between the 2016 and 2018 inspections, levels of self-harm had risen "very significantly" and eight prisoners were believed to have taken their own lives.
Over two-thirds of men said they had felt unsafe in the prison at some time, and more than a third felt unsafe at the time of the inspection.
There were high levels of drugs, violence and assaults, HM Inspectorate of Prisons said.
In a letter to Mr Gauke, Mr Clarke said: "Inspection findings at HMP Nottingham tell a story of dramatic decline since 2010.
"The principal reason I have decided to issue an urgent notification...is because for the third time in a row HMI Prisons has found the prison to be fundamentally unsafe.
"Irrefutable evidence of the failure to respond to HMI Prisons' inspection findings at Nottingham can be seen not only in the gradings given as a result of the latest inspection, but also in the progress made in implementing previous recommendations."
Only two of 13 "crucial" recommendations on safety made in 2016 were fully achieved.
Mr Gauke said: "We have been clear that we should be held to account for the state of our prisons and that is why we introduced this urgent notification process.
"The Chief Inspector has rightly identified the very difficult challenges and circumstances staff at HMP Nottingham are facing and it is clear they need support to help deliver a safer establishment for staff and offenders.
"We have already provided more experienced staff to the prison and boosted the number of prison officers by more than 100.
"I will be looking closely at the issues faced by the prison and will publish an action plan within 28 days which will urgently drive improvement required."
HMP Nottingham is a Category B prison, with a capacity of 1,060.