Nottingham Man Jailed For Samurai Sword Attack
26 February 2016, 07:22 | Updated: 30 March 2016, 13:50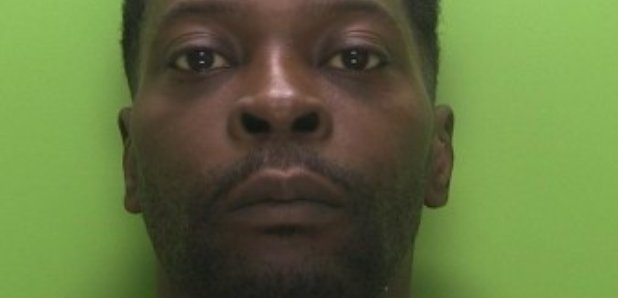 A samurai sword-carrying man from Nottingham has been jailed for three years after he admitted attacking a man outside a bookies.
Whitcliffe Lambert, 43, of Bunting Street, Nottingham, was sentenced at Nottingham Crown Court on Wednesday 24 February after he admitted causing grievous bodily harm.
The court heard how Lambert approached a man he had known for some 20 years in Radford Road, outside Ladbrokes, at around 2.15pm on 1 October 2015. Lambert was carrying a small samurai sword and began making threats, shouting "that's it, I have you now".
The victim grabbed for the sword and threw Lambert over his right shoulder to the ground. However, in the process he suffered severe lacerations to his right hand.
Lambert continued to come at the victim who then made a second grab for the sword, this time with his left hand. He again suffered serious hand injuries but managed to snap the blade at the hilt, close to the sword handle.
The sword broken, Lambert then fled the scene and was later located hiding in his mother's bedroom.The victim was taken to hospital with severe injuries to tendons in his hand which required surgery.
Det Con Raj Johal said: "The victim in this case suffered terrible injuries to his hands. However, Lambert's reckless decision to take a samurai sword onto the streets of Nottingham could easily have led to a more tragic outcome.
"Anyone who takes to the streets armed with a knife or blade risks going to prison. Carrying a knife is a cowardly act and we would urge anyone with information on someone carrying a knife or any other weapon to contact us."