Nottingham Man Jailed Over M1 Crash Which Killed Passenger
14 September 2018, 08:07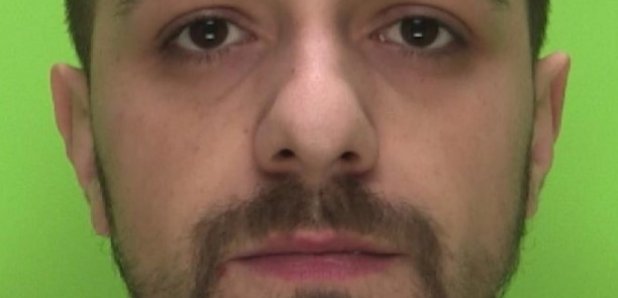 A drink driver who killed a father-of-four in a fatal crash after driving the wrong way on the M1 in Nottinghamshire has been jailed for 11 years.
Romanian national Adrian Radu, of Alfreton Road, Nottingham, pleaded guilty to the charge during an appearance at the city's Crown Court on Tuesday, police said.
The 28-year-old, who failed a roadside breath-test, had previously pleaded guilty to charges of dangerous driving, driving while disqualified and other motoring offences.
Officers were called to a collision involving a car driven by Radu, a van and a lorry on the M1 southbound near Nottingham at about 5.40am on March 24.
The back seat passenger in the van, 48-year-old Mark Downham, from Chorley, Lancashire, was taken to hospital but died from his injuries two days later.
Radu was also handed a 13-and-half-year driving ban.
A judge at Nottingham Crown Court said Radu - who was found with a bottle of whisky in his jacket - had shown a reckless disregard for the safety of other motorists before his "disgraceful" decision to drive away from the scene towards oncoming traffic.

In a victim personal statement Mr Downham's mother, Lesley, said: "Through his generosity Mark has saved many lives. The first one we were told about was a man who received his liver within two hours of Mark's life support being switched off.
"We have been told that there are three babies and six children with heart problems who have received tissue from Mark to repair their own hearts. Two men received a kidney each - one had waited for four-and-a-half years and the other had waited only a month.
"Several people have benefited from tissue matching. One girl in particular who had severe facial burns had been waiting seven years before she was a match with Mark's tissue and will now receive facial reconstruction surgery. She is now 14-years-old.
"We had agreed to any type of tissue donation possible and the knowledge that parts of our son were still living and helping others was of great comfort to us.
"Mark is to receive a humanitarian award due to his generosity. The Cross of St John is to be awarded posthumously sometime in the next 12 months. We're very proud that our son will be able to help so many more people and that some good could come from this tragic loss."
In a victim personal statement Mr Downham's sister, Natalie, said: "Mark was a really social person and was very popular. I had a great relationship with him and I can't help feeling that I have been robbed of my time with him.
"I think the hardest thing has been seeing my parents have to deal with losing a child. My dad has always been very strong and confident but this has emotionally destroyed him. It has been heartbreaking to watch.
"To see my parents, who are in their 70s and 80s, having to go through this has just been horrendous."
Speaking after Radu's sentencing Detective Sergeant Clare Gibson, of Nottinghamshire Police's Serious Collision Investigation Unit, said: "This collision could have been avoided had Adrian Radu shown any respect for the law by adhering to his driving disqualification, and even then making the responsible decision not to drive after drinking excessive amounts of alcohol.
"He showed no consideration for anyone else on the road and was a danger from the second he got behind the wheel.
"The CCTV footage shows just how incapable Radu was of driving his car and a collision was sadly inevitable. Radu has failed to show any remorse for his actions throughout the investigation.
"The collision resulted in the completely unnecessary death of Mark Downham, and his family and friends have to live with the catastrophic consequences of Radu's selfish actions for the rest of their lives.
"I would like to thank all those who stopped at the scene and did their best to help Mark and also assisted with our investigation. I would also like to acknowledge the dignity and patience his family have shown throughout our investigation."