Nottingham Dentist's Misconduct Hearing To Go Ahead In His Absence
8 August 2016, 14:39 | Updated: 8 August 2016, 14:41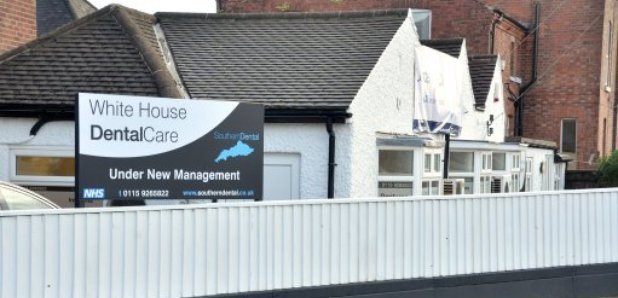 A conduct hearing for a Nottingham dentist who sparked a major health alert prompting the recall of more than 22,000 patients will go ahead in his absence.
Desmond D'Mello is accused of more than 50 allegations of malpractice - a series of alleged hygiene failures, including not changing his gloves between appointments and wiping his hands on his trousers.
He was not present for the start of the professional conduct committee hearing at the General Dental Council (GDC) in London on Monday, and the committee has decided to proceed in his absence.
GDC representative David Bradly said: ``The council submission is that Mr D'Mello has chosen not to attend the proceedings at all.''
He added that while he may be disadvantaged, ``the difficulty for him is to be balanced against the public interest''.
Addressing the committee chairman, Mr Bradly said: ``In the public interest, sir, the council applies to your committee to proceed with this hearing.''
Correspondences which made it clear Mr D'Mello was aware of the hearing taking place today, August 8, were read out.
In November 2015, solicitors acting on his behalf said in a letter: ``Our client will not participate in the ongoing proceedings.''
The following month, Mr D'Mello wrote: ``I do not wish to engage in this process.''
Committee chairman Gavin Scott said the committee was content to proceed with the hearing in Mr D'Mello's absence.
Earlier this month, a GDC statement said: ``The charges in full against Mr D'Mello allege that in June 2014, he failed to maintain adequate infection control by not wearing gloves, failing to change gloves between patients and other related hygiene issues.
``It is also alleged that Mr D'Mello managed patients in an inadequate manner, including the way in which he issued prescriptions.''
Mr D'Mello, who ran the Daybrook Dental Practice in Gedling, Nottinghamshire, was suspended in August 2014 after a whistleblower secretly filmed him allegedly breaching clinical standards.
NHS England embarked on what was believed to be the largest recall in its history as thousands of patients were offered screening for blood-borne viruses including HIV, hepatitis B and hepatitis C.
Mr D'Mello is facing 56 allegations.
NHS England said that 4,526 patients of Mr D'Mello were tested following the recall, with five of these found to have hepatitis C. None were diagnosed with hepatitis B or HIV.
Speaking last March, Dr Vanessa MacGregor, consultant in communicable disease control at Public Health England East Midlands, said that due to these three viruses already being present in the community, some positive test results were always expected.
Due to the multiple ways in which these infections can be transmitted, it is not possible to identify how those with hepatitis C caught it.
Meanwhile, there are more than 20 allegations against dental nurse Caroline Surgey, including failing to change gloves after blowing her nose, as well as failing to inform the NHS about the ``poor standard of infection control'' at the surgery.
The hearing is expected to last up to three weeks.