Nottingham Dental Nurse Suspended After Health Scandal
13 August 2015, 07:42 | Updated: 30 March 2016, 13:50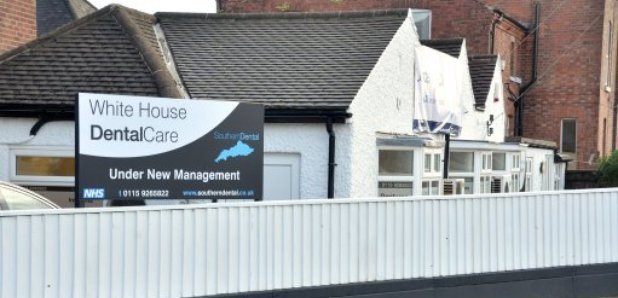 A Nottingham dental nurse who worked at a practice at the centre of a health scare has been suspended for a year.
Sally Hague, who worked at the former Daybrook Dental Practice in Mansfield Road, Nottingham, had failings which were ``serious and significant'' and could have had ``wide-ranging consequences for patient safety'', the professional conduct committee of the General Dental Council (GDC) found.
A dentist who was at the practice is suspended after allegedly flouting health and hygiene standards.
Some 22,000 ex-patients of Desmond D'Mello were recalled after he allegedly did not follow proper procedures over 32 years.
They were offered tests for blood-borne viruses including HIV, hepatitis B and hepatitis C - with five found to be infected by hepatitis C, though it is not possible to identify how they caught the virus.
Mr D'Mello is being investigated by the GDC and was given an interim suspension last August, which was recently extended to February next year.
Mrs Hague did not attend her hearing in London and was not represented. A number of charges against her were found proved.
She told the committee by letter: ``I feel I have let myself down as a dental nurse as well as my patients, although I would never intentionally do anything to put their health at risk.''
The committee found that her conduct was serious ``and demonstrated a complete disregard for all infection control procedures''.
It said she reused single-use equipment on multiple occasions, reused non-sterile equipment and equipment that had not been sufficiently decontaminated, and failed to ensure that surgery equipment, surgery surfaces and the surgery itself were properly and sufficiently cleaned after each patient.
The committee said: ``These failings could have had wide-ranging consequences for patient safety. They directly put patients at risk of harm. For example, it is unacceptable practice to reuse extraction forceps on patients without carrying out the necessary decontamination procedures between their use. Patients expect to be treated in a clean and safe environment.
``Mrs Hague's conduct demonstrated a complete disregard for patient safety. In failing to raise concerns in relation to the treating dentist, who did not maintain an adequate standard of cross-infection control, Mrs Hague also demonstrated a disregard for the safety of her patients.''
The committee found that her conduct fell ``far below the level of a reasonably competent dental nurse'' and decided it amounted to misconduct.
It imposed a suspension for 12 months, saying: ``A period of suspension will provide Mrs Hague with an opportunity to reflect on the unacceptability of her conduct and to take appropriate steps to address and remediate her failings by re-training.''