Nottingham Beauty Vlogger's Instagram Hacked By Extremists
20 July 2018, 10:01 | Updated: 25 July 2018, 14:16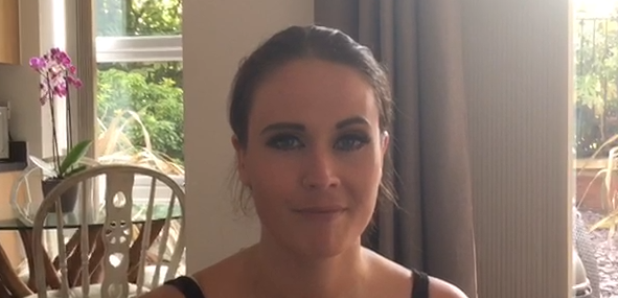 A beauty vlogger from Nottingham has told Capital she's upset that thousands of her followers have seen extremist terrorist content after her Instagram account was hacked.
Holly Sheeran says it happened almost a fortnight ago, with hackers changing the name of the account and boasting about hacking into blogger accounts.
Extremist content promoting violence than began being shared on her posts and Instagram stories. She told Capital it was a shock when she was first alerted to it: "I received a couple of emails within seconds of each other. They said the details of my account were changed and before I could do anything I was locked out of my account.
"I was upset and shocked. This is my business and it felt like it was being pulled from under me.
"My thoughts then turned to my followers. Thousands of young girls view my page and they don't need to see this sort of thing."
#VIDEO: Vlogger @Holly__Sheeran from #Nottingham has been telling Capital what it was like to find out her account had been hacked.

Extremist content has been posted on her @Instagram in the last fortnight. But the site says it's now taken that down #CapitalReports pic.twitter.com/3rSGd3tgFd

— CapitalEastMids News (@CapitalEMNews) July 20, 2018
Capital got in touch with Instagram, after Holly told us there had been no action taken by the site to take the account down.
The site told us in the short term they have removed the account to prevent additional activity. They also said they needed a secure email address from Holly and they will then send a link to reset her password and reactivate her account.
Holly says it's important that more is done by social media sites, like Instagram, to ensure that no one can see extremist and violent content and that when hackers post this it can be dealt with more swiftly.
"I do think it's actually the company's responsibility to let users know how to protect themselves better. Two-step authentication on all sites would be best. If your account is signed in on a computer or phone it's not usually you can get a code text to you which you can then pop in to the site."
#VIDEO: @Holly__Sheeran's told Capital social media sites like @instagram need to do more to help people stay safe online.

She wants them to give more tips to users and act swifter if hackers start posting extremist material #CapitalReports pic.twitter.com/hrstZxQC0k

— CapitalEastMids News (@CapitalEMNews) July 20, 2018
Instagram says it has a dedicated team around the globe who respond and address these reports 24/7 and whose job it is to return the account to its rightful owner. When someone reports to us that their account has been hacked, it is important we are certain that they are the true owner of the account, before taking action. This process can take some time.
On extremist content they say Our Community Guidelines do not allow extremist content.
Anyone can report content which they believe breaks these guidelines to us via our in-app reporting. We prioritise reports related to extremism or terrorism, and we have dedicated teams that work to stop the spread of this type of content.