Nottingham Baby 'Unable To Smile' In Court Treatment Dispute
24 August 2016, 17:10 | Updated: 24 August 2016, 17:14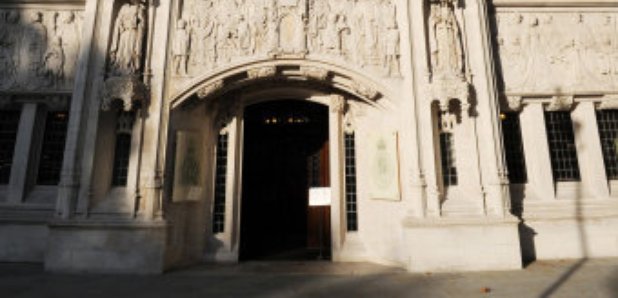 A seriously-ill baby in Nottingham who a specialist says does not seem able to smile is at the centre of a High Court life-support treatment dispute.
The six-month-old girl - who is in local authority care - has a range of health problems and has never left hospital, a judge has heard.
Doctors say the burdens continued life-support treatment will place on the girl outweigh any benefits - and want permission to move her to a palliative care regime.
Social services bosses, who have responsibility for her welfare, disagree.
Mr Justice Keehan has been asked to decide whether doctors should be given permission to stop life-support treatment.
He is analysing evidence at a hearing in the Family Division of the High Court in London.
The judge says the little girl cannot be identified.
She is in the care of Nottingham City Council and being treated by medics who work for Nottingham University Hospitals NHS Trust.
Lawyers representing the trust said the little girl had a range of health problems and was likely to need long-term respiratory support or ventilation, a tracheostomy and a feeding tube.
A specialist told Mr Justice Keehan that the little girl could not make ``meaningful'' noise and did not seem able to smile.
He said babies initially acted on instinct and the emergence of a smile was an indicator of cognitive function.
``She does not appear to have a smile,'' he told the judge.
``The first evidence that there is actually someone inside there is when a baby looks at something which it thinks is a face, processes that face and then smiles.''
He said long-term treatment would place ``significant burdens'' on the little girl.
``This treatment cannot overcome very severe restriction issues,'' he said.
``It adds life years but life years that are very restrictive.''
He said medical staff were concerned that what they were doing was not the ``right thing''.
Lawyers for Nottingham council said bosses did not agree that the burden of treatment outweighed the likely benefit.
``The local authority believes it is far too early to conclude that she will not be able to derive benefit from continued life,'' barrister Lawrence Messling, who led the council's legal team, told Mr Justice Keehan.
``It has experience of other children who have confounded that initial very bleak prognosis.''
He added: ``The local authority would wish if possible for (the little girl) to undergo... surgical procedures and then to be placed with (a) foster carer.''
Little detail about the little girl's family background emerged at the hearing. The judge was told that her mother had health difficulties. Her father had said he did not want his daughter to ``suffer unnecessarily'' but did not ``feel able to express a position'' about the ``appropriate way forward''.
Mr Justice Keehan made an order limiting what could be reported. He said neither the little girl, nor her parents, nor anyone having day-to-day care or medical responsibility for her could be named. He also said journalists should not identify any establishment at which she was ``residing''.
The hearing was adjourned for the day and is due to continue on Thursday.