Murder Trial To Start Over Leicester Shop Explosion
13 November 2018, 08:33 | Updated: 13 November 2018, 08:35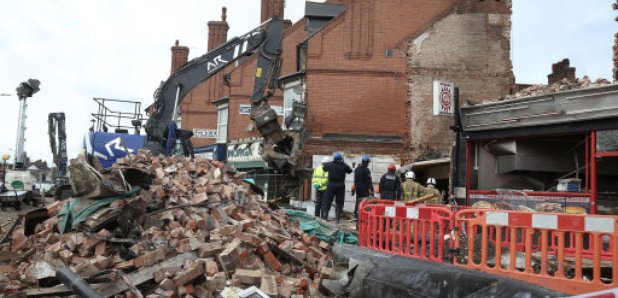 Three men are due to face a murder trial after five people were killed in a shop blast.
Arkan Ali, Hawkar Hassan and Aram Kurd are also accused of plotting with one of the victims to make a bogus insurance claim before she died in the explosion which destroyed a shop and flat in Leicester.
The trio, together with Viktorija Ijevleva, allegedly committed fraud during the two months before the blast at the store on Hinckley Road in February.
Ms Ijevleva, Mary Ragoobeer, 46, her teenage sons Shane and Sean, and 18-year-old Leah Beth Reek, who was Shane's girlfriend, were killed in the incident.
Ali, 37, Hassan, 32, and Kurd, 34, previously denied five counts of murder and five alternative counts of manslaughter.
A further charge against the three men alleges they conspired with 22-year-old Ms Ijevleva to make a gain by dishonestly "pursuing an insurance claim in respect of a fire" at the shop.
The trial of Ali, of Drake Close, Oldham; Hassan, of no fixed address; and Kurd, of Hillary Place, Leicester, begins on Tuesday at Leicester Crown Court.