Police Thank Community As Two Appear In Court Over Kayleigh Haywood Murder
20 November 2015, 16:05 | Updated: 30 March 2016, 13:50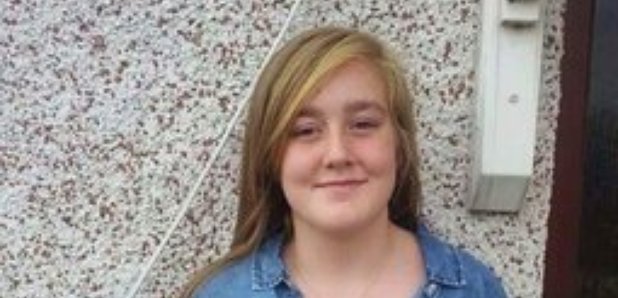 Police have released a video thanking communities in Leicestershire for their help in the search for missing Kayleigh Haywood.
A body was found on Wednesday night and two men have appeared in court.
Detective Chief Superintendent David Sandall has released a video:
Stephen Beadman, from George Avenue in Ibstock is accused of murder and rape on November 15.
He appeared in curt this morning and spoke only to confirm his name, date of birth, and address.
A second man, Luke Harlow, 27, also appeared in court charged with grooming on November 13 and two counts of sexual activity with a child between November 12 and 16.
They've both been remanded in custody and will appear at Leicester Crown Court on December 18.
Kayleigh Haywood has not been since Friday evening (13 November) when she was dropped off outside Ibstock Community College in Central Avenue, Ibstock.
At around 10pm on Wednesday night (18 November) a body was found in a field in Ibstock.
In a statement the family said: "We are heartbroken, grief stricken and as a family, utterly devastated. There are no words to express the way we are feeling.
"We cannot even begin to thank the local communities and wider public for their messages of support which have helped us through the last week. We are also grateful for the publicity the media have given to Kayleigh's disappearance and the desperate search to find her.
"We would now ask that everyone respects our need for privacy at this harrowing time."
A vigil has been held for Kayleigh at St Lawrence Church in the town: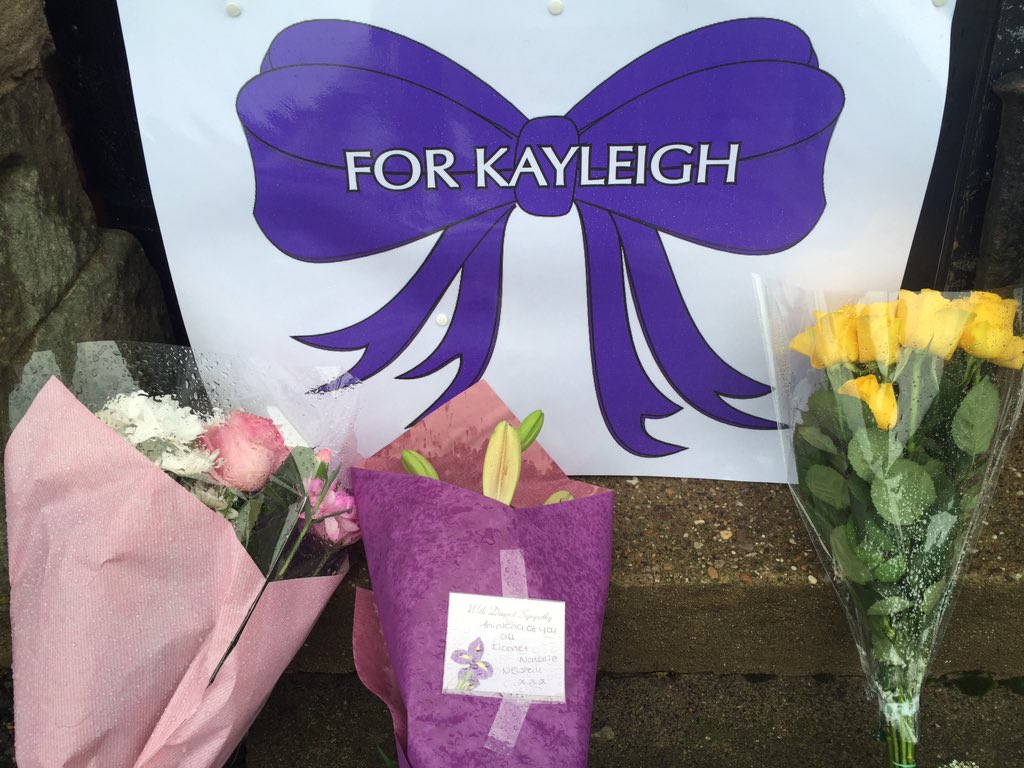 Chief Superintendent David Sandall said: "We have discovered a body in a field.
"While formal identification has yet to take place, Kayleigh's family are aware of the discovery and enquiries are continuing."
Since she was reported missing, police have found Kayleigh's mobile phone and other items belonging to her. It was these finds, taken together with other information, that led detectives to believe that Kayleigh has been killed and launch a murder investigation yesterday afternoon before a body had been found.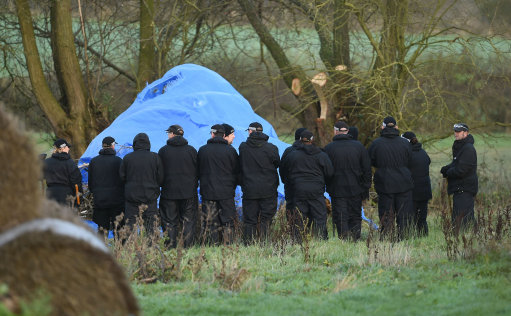 Detective Chief Superintendent David Sandall, Head of Crime, said:
"We have a number of active lines of inquiry but we would urge the public to continue calling the dedicated incident room if they have any information which could assist us. Were you in the Diseworth or Belton areas between Saturday afternoon and Monday morning, did you see anyone or any vehicles acting suspiciously?
"If you can help please call 0800 096 1233 or 0207 158 0197.
"I am grateful for the help and support provided by the public and partner agencies involved in this investigation."
Magistrates have granted detectives a further 36 hours to hold and question the two men, aged 27 and 28, who were arrested in the early hours of Monday morning. They were originally arrested on suspicion of kidnap and have now been re-arrested on suspicion of murder. They remain in police custody.
Timeline of Kayleigh's Disappearance
Friday:
Kayleigh was dropped off at Ibstock Community College – her former school - at around 6pm on Friday (13 November)
Saturday:
The teenager was last in contact with her parents on Saturday morning (14 November).
Monday:
A mobile phone, which is believed to belong to Kayleigh, was found on Monday.
Other items like clothes were found not long after in Ibstock and Diseworth areas.
The two men – aged 27 and 28 – were arrested over her disappearance.
6 hours after mobile phone found, her parents pleaded for her to come home… "Your brothers and sister are missing you and just want you home" telling her "you're not in any trouble".
#HelpFind Kayleigh started being used on Twitter with lots of young people calling for her to be found.
Tuesday:
Ibstock, Sence Valley Forest Park, Diseworth and Belton all areas that were searched over the past few days.
Her parents – Stephanie Haywood & Martin Whitby – describe her as a "bubbly, loving, caring girl"
Wednesday:
The two men were re-arrested for murder.
Police also extended the area they were searching yesterday and considered it a murder enquiry before the body was even found.
Vigil held for Kayleigh at Ibstock Community College just a few house before the discovery was made.
Her parents say they've been "shedding tear and tear" and their family "is incomplete without her".
They call for anyone who knows anything "we beg you to come forward".
"We just need to know what has happened to our baby girl."
Police were still calling for anyone with information to come forward – anyone acting suspiciously between Saturday afternoon and Monday morning.
Police found the body in a field in Ibstock at 10pm.
Not ID'd but family have been told although police believe it IS that of Kayleigh.
Thursday:
Application to hold the two men for another 24 hours was granted by magistrates this morning.
Police will now look to have the body ID'd and figure out a cause of death.
Vigil at St Laurence Church in Measham.
Friday:
We hear that overnight a man's been charged with murder and rape.
Another man - aged 27 - charged with grooming and sexual activity with a child.
Both appear at Leicester Magistrates Court and are remanded in custody.
Police release a video thanking the community for their help over the last week.