More People Contact Derbyshire Police About Aston Hall
26 July 2018, 17:31 | Updated: 26 July 2018, 17:32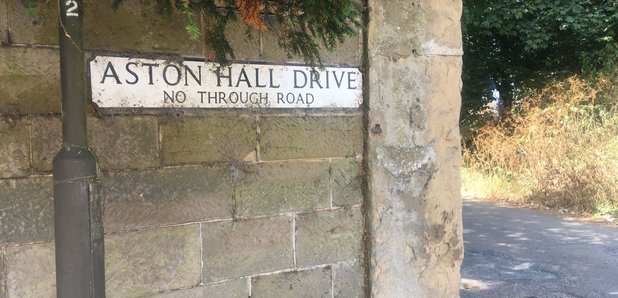 A further 15 people have come forward after a report outlined claims of "horrific" historical abuse by a doctor at Aston Hall children's hospital in Derbyshire.
The force said a mixture of people who attended Aston Hall and staff that worked there contacted police since its release.

Patients sent to the hospital between the 1950s and 1970s have claimed they were taken to a secluded room, drugged and sexually abused by Dr Kenneth Milner. Some were put in straitjackets.
After Wednesday's report, Derbyshire Police say the total number of people to come forward to speak to the investigation team has risen to 130.

Police said in the report: "There would have been sufficient evidence to justify interviewing Dr Milner under caution in relation to a number of potential offences, namely rape, indecent assault, child cruelty and assault."
Officers recorded 73 crimes, including 33 instances of physical abuse and 40 sexual - with lawyers saying the "horrific treatment" had "undoubtedly caused permanent damaging effects".

Detective Chief Superintendent Kem Mehmet said: "I am pleased that people have felt confident enough to contact our investigation team following the publication of these findings.
"We have received a number of positive comments from victims about the way in which the police have sensitively dealt with the investigation.
"One of our officers received a thank you card from a victim which referred to them turning from a victim into a warrior.
"I am so pleased that the work of our officers have empowered victims to come forward and share their experiences."
He added: "I would like to encourage anyone who believes that they may have suffered abuse at Aston Hall or who worked there to contact us on 101."

The vast majority of the allegations were made against Milner, who died in 1976.

Other staff members accused of physical abuse have either been eliminated from the inquiry, are also dead or are unable to be identified.