Missguided Staff Barred From Entering Leicester Clothing Factories, MPs Told
28 November 2018, 07:44 | Updated: 28 November 2018, 08:26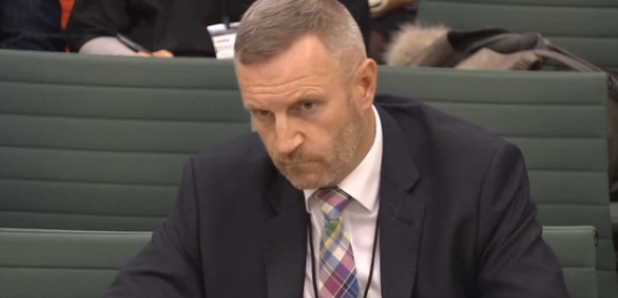 One Britain's largest online clothing retailers, Missguided, has told MPs their employees were physically barred from trying to inspect the premises of a factory in Leicester.
Paul Smith, head of product quality and supply, told the Commons Environmental Audit Committee that two of his employees were allegedly assaulted in the last 18 months while scoping out potential manufacturers.
Mr Smith said underpayment of employees in some factories was "usual".
"They didn't want us to enter their premises," Mr Smith told the committee on Tuesday.
"A former director was physically chased out the building and one of my employees was grabbed by the throat and pushed out the door," he added.
When asked by committee chairwoman, Mary Creagh, why he thought the factory owners did not want his employees to see inside the building, Mr Smith said: "Underpayment of workers is usual."
Mr Smith said last year they used 80 manufacturing sites owned 35 suppliers in Leicester, but now used just 20 sites owned by 12 suppliers.
"We couldn't get round them all sufficiently frequently, to be comfortable and confident with what's going on there," Mr Smith said.
He added it was difficult to visit them all on a regular basis and ensure they were complying with the company's code of conduct and Ethical Trading Initiative (ETI) code of conduct.
Mr Smith said: "A member of my team is in Leicester two days every week going round constantly, but it's not enough to get round 80 manufacturing sites."
The hearing was the third sitting of the committee, which will produce a report early next year regarding the state of the UK fashion industry's sustainability record.
MPs previously heard evidence from researchers, NGOs and fashion designers.
Tuesday's hearing was to allow MPs to question representatives from the UK's leading online and high street retailers - Marks & Spencer, Primark, Arcadia Group, Burberry, ASOS, Boohoo and Missguided - about their sustainability practices and fair payment of workers both in the UK and abroad.
In May, The Financial Times revealed an investigation into Leicester's "dark factories", where some workers are being paid as little as £3.50 an hour, less than half the minimum wage of £7.83.