Manchester Arena One Year On: A Derbyshire Family Remembers
22 May 2018, 10:20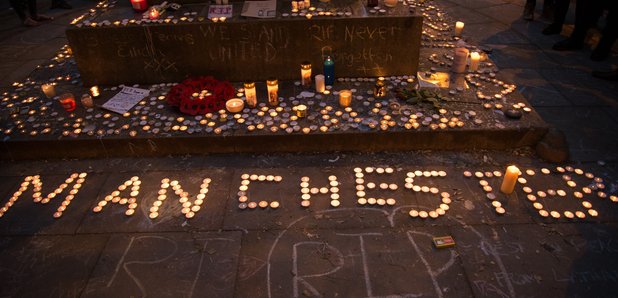 A mother and daughter from Derbyshire have been telling Capital they are finding every day a struggle since the attack at Manchester Arena a year ago.
Lisa Newton and her 12-year-old Amelia Mae Thompson, from Dronfield, were caught up in the attack which killed 22 people when a bomb was detonated in the foyer outside the arena where Ariana Grande had been performing.
"I was taking a picture of Amelia kissing a big pink balloon, then obviously the bomb exploded.
"I can't really explain it as a mum how it felt. The building felt like it shook. She was just screaming her head off with what she saw. The armed bomb squad told us to run, but it was like, where do you run? It was just chaos."
A Mum and daughter from #Dronfield in #Derbyshire were at @ArianaGrande's gig at Manchester Arena a year ago.

They've been telling Capital what they remember and how their lives are a year on #CapitalReports pic.twitter.com/2Ny7HDS7Y9

— CapitalEastMids News (@CapitalEMNews) May 22, 2018
The attack left Amelia with damaged vocal chords from all the screaming she was doing through fear of what had happened.
"I had a panic attack which led me to have an asthma attack. My mum got me back in the arena by the side of the stage but we were told to run away. I went to jelly, but they carried me out of the arena.
"I'm having counselling, but in terms of my vocal chords, I can't speak when I have a cold now because of the way they've been affected."
They both say they are struggling with day to day life. Simple things like going to the shop. And they have not been to a concert or even then cinema since. Lisa told Capital: "I'm just cherishing every moment with Amelia, and my son. You never know when things will change."
Hundreds are expected at a special remembrance service at Manchester Cathedral to remember those who died.
Capital is joining the whole of the UK to fall silent at 2.30pm for a one minute's silence.