Man Jailed For Attack On Woman And Good Samaritans Outside Nottingham Nightclub
1 September 2017, 18:55 | Updated: 1 September 2017, 19:00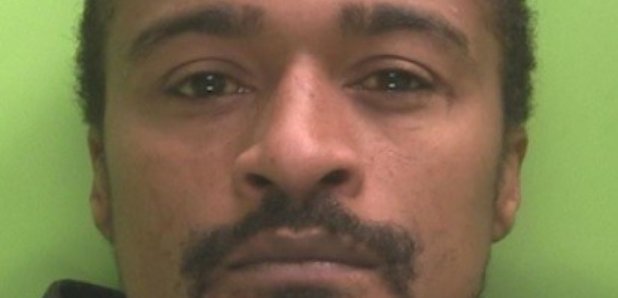 A man from Nottingham who attacked a woman and two people who tried to help her outside a club has been jailed.
Ronnie Hodge from Carlton, who is 36, has been given more than 2 years in prison for GBH, ABH and assault by beating.
Nottingham Crown Court heard that Hodge was shouting at a woman outside a nightclub on Broadway, Nottingham, on 6 April 2017. 
One member of the public, a woman in her 40s, was so concerned for the other woman's safety that she intervened and blocked Hodge's path as he ran towards her. As she stood in between them Hodge punched the woman to the face causing her to fall backwards and smash her head on the pavement, rendering her unconscious.
The court heard the woman suffered a fractured skull and a bleed on the brain. She was hospitalised for two weeks and now requires 24-hour care.
Hodge also punched a second member of the public who tried to intervene, causing him facial injuries which needed hospital treatment.
Despite their brave actions Hodge managed to catch up with the frightened woman who had managed to run away. Then, as she cowered in a doorway, he slammed her head against a wall before dragging her to the floor and then towards a pub. A doorman saw the skirmish and went to help, causing Hodge to walk off.
But the court heard that, about an hour later, Hodge found the terrified woman again and threw her into a bush. She managed to escape but after she'd gone home Hodge found her again, pouring alcohol over her while she slept. She screamed at him to leave and ran to a neighbour's house to get help.
As a result of her ordeal the woman suffered extensive bruising and scratches.
Hodge was arrested after being found hiding under a bed.
Speaking after his sentencing, Detective Constable Charlotte Rolling, of Nottinghamshire Police, said: "Hodge's actions resulted in physical and psychological harm coming to three people on that night, one of whom sustained life-changing injuries just for stepping in and doing the right thing in trying to protect another.
"She has shown incredible bravery in supporting our investigation and I'd like to thank her for that."