Man Jailed After Police Chase In Nottingham
30 May 2018, 07:18 | Updated: 30 May 2018, 07:22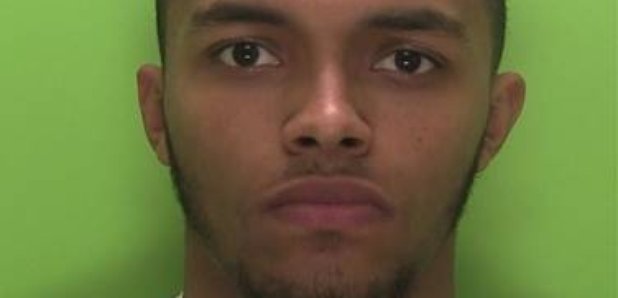 A man who crashed a van into a wall and discarded a loaded handgun while trying to evade the police in Nottingham has been jailed for five years and eight months.
Luke Thomas, 22, of Cardale Road, Sneinton, admitted possession of a firearm, possession of ammunition and dangerous driving when he appeared at Nottingham Crown Court on Tuesday 29 May.
A police chase started for Thomas when Nottinghamshire Police's Armed Response Team spotted a White Ford Transit van which was believed to be displaying false number plates turning on to Bath Street, Sneinton, on Saturday 10 June 2017.
After stopping at first, the vehicle sped off, turning on to Robin Hood Street in St Ann's, driving at twice the 30mph speed limit, breaking a number of traffic laws and being driven in a dangerous manner, putting people at risk.
The van was then abandoned by Thomas while still moving and with a passenger inside, crashing into a wall in Kelvedon Gardens, St Ann's. He then fled the scene and discarded a loaded revolver handgun into a nearby garden.
Thomas was later identified as the driver of the van and the person discarding the handgun during the investigation by Officers from Nottinghamshire Police Serious Organised Crime department. He was subsequently interviewed and gave no account before being charged and remanded.
As well as his jail sentence, Thomas was told he would be banned from driving for a year from the date he is released from prison.
Detective Inspector Richard Bull said: "Thomas showed complete disregard for the safety of the public - and his passenger - in his attempts to evade capture.
"His only concern was for himself as he knew he would be in serious trouble for the fact he was carrying a gun and ammunition.
"However, great policing work firstly from the Armed Response Team and then Serious Organised Crime led to Thomas having to admit his offences and face justice."