Leicestershire Traffic Officer Praised For Avoiding M1 Tragedy After Driver Falls Unconscious
29 September 2016, 14:28 | Updated: 29 September 2016, 14:30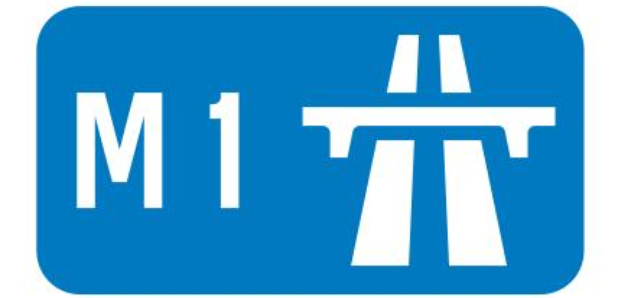 A Leicestershire police officer who brought an unconscious motorist's car to a halt by ramming it into a motorway safety barrier has been commended by his Chief Constable.
Leicestershire Police have released dramatic dash-cam footage of Pc Danny Pattison using his patrol car to prevent the Peugeot 208 veering across the M1 after its driver lapsed into a diabetic coma.
Pc Pattison was forced to intervene to save the woman, and a young child who was in the back seat, after seeing her ``staring at the roof'' of her vehicle with her head thrown back.
The ``tactical contact'' near East Midlands Airport was authorised after officers were alerted by other motorists who had seen the Peugeot collide with the central reservation on the nearby A42.
The driver, in her 30s, was given first aid at the scene and taken to hospital by ambulance to be checked over.
She later thanked the officers involved for avoiding a potentially fatal crash.
Pc Pattison, 35, was driving a BMW 5 series patrol car when he was deployed to the incident at about 11am on Monday April 11.
Commenting on the operation, Inspector Steve Taylor, of the East Midlands Operations Support Services' tactical road policing team, said: ``Our officers made a critical decision under immense pressure which enabled this incident to be brought to a safe conclusion.
``Without the intervention it could have ended very differently, with both the driver of the vehicle and other motorists potentially being involved in a collision.''
Leicestershire Chief Constable Simon Cole said: ``On a daily basis officers are called to a variety of scenarios, often involving no criminal activity, and are required to put their lives at risk in order to protect the public.
``I am immensely proud of the officers involved and want to thank them for their bravery in bringing this incident to a swift and safe conclusion.''