Leicester Mum Calls For More Action Against Bullies That Harm Victims
12 January 2018, 10:07 | Updated: 12 January 2018, 12:21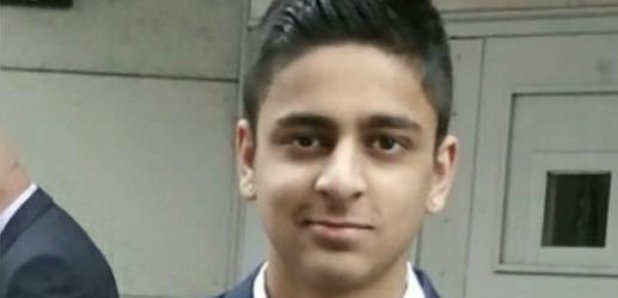 A woman who's son killed himself after being bullied relentlessly online- has told LBC she wants the Government to tighten anti-bullying laws
An inquest last year heard Brandon Rayat, from Humberstone, was tormented for more than a year by other teenagers who called him a peadophile, and even threatened to rape his mother.
That lead to mental health issues, and he hanged himself at home in August 2016.
His mother, Mina, told us Brandon was a popular,good looking young boy - who wanted to be a doctor. But it changed in 2015 when classmates turned on him:
She's created a petition, which has gathered more 11,000 signatures, for the Government to produce clearer and stricter guidelines for police and to 'plug the gaps in the law where the victim has been harmed due to bullying' as she saw in the mental health implications this bullying had on her son.
The Department for Education said: "Laws are already in place to protect people when bullying behaviour constitutes a criminal offence. The government does not plan to introduce additional legislation for bullying behaviour.
"The Government has sent a clear message to schools that bullying, for whatever reason, is unacceptable and should not be tolerated.
"Most bullying can be dealt with within schools' existing disciplinary frameworks. We are making Relationships Education in primary schools, and Relationship and Sex Education (RSE) in secondary schools mandatory, and we expect the associated guidance to cover issues such as, respect, friendships, cyber-bullying and staying safe online. We have recently launched a call for evidence to gather the views of teachers, parents, and young people to help us shape relationships education and RSE.
"Laws are already in place to protect people when any form of bullying behaviour constitutes a criminal offence. This includes some types of harassing or threatening behaviour, or communications which can be a criminal offence, for example under the Protection from Harassment Act 1997, the Malicious Communications Act 1988, the Communications Act 2003, and the Public Order Act 1986.
"If school staff feel that a criminal offence may have been committed they should seek assistance from the police who take decisions on whether to investigate or prosecute. Police forces are operationally independent of Government and it is their chief officers who determine the resources allocated to particular priorities. This is in line with the Policing and Crime Plans, published by Police and Crime Commissioners, to whom chief officers are accountable. Guidance on the way that suspected offences are investigated is produced by the College of Policing, the professional body for policing.
"For this reason, the Government has no current plans to introduce any additional legislation in relation to criminalising bullying behaviour.
Department for Education
Leicestershire Police said: "Following the death of Brandon Rayat, enquiries were conducted on behalf of the Coroner and no criminal offences were identified. A file was prepared and an inquest has subsequently been held."