Leicester Mum Avoids Jail For Primark Breastfeeding Lie
3 December 2015, 13:08 | Updated: 30 March 2016, 13:50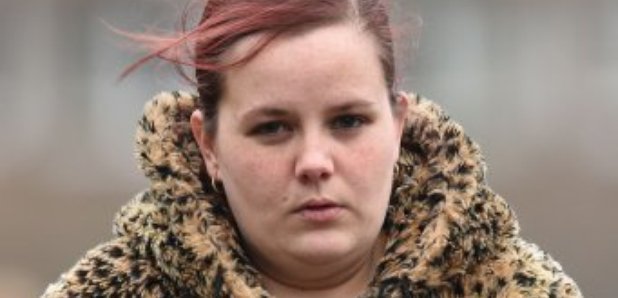 A Leicester mother has avoided jail ``by a whisker'' after lying about a Primark security guard taking her baby from her while she was breastfeeding.
Caroline Starmer, 28, falsely claimed on Facebook that a guard took her nine-month-old daughter from her on July 13 at the store in Humberstone Gate, Leicester.
The post went viral and her story made international headlines, but her lies were found out when the store checked its CCTV.
Sentencing her to eight months in prison suspended for two years for perverting the course of justice, Judge Simon Hammond said Starmer's lies were ``carefully planned and orchestrated for financial gain''.
Leicester Crown Court heard Starmer had visited the store with her twins and said the guard had forcibly removed the baby from her breast.
She wrote on social media: ``My confidence is shot, and my poor daughter hasn't been herself all afternoon.''
The post, on the campaign group Free To Feed's page, was shared more than 5,000 times and featured in news bulletins as far afield as Japan and New Zealand, prosecutor Tina Dempster told the court.
Stay-at-home mother Starmer repeated the allegation the following day in police interview, and said the security guard in question was Asian.
Leicester Crown Court heard there was only one Asian security guard - Mahomad Ismial - on duty in the store that day and the allegations caused him ``great stress and upset'' until he was exonerated of any wrong doing.
Starmer, of Marshall Street, Leicester later told police she had been told to make up the story by a friend in a bid to sell the story and make money.
Ms Dempster said: ``A friend of hers asked her to concoct the story to see how much money they could make.
``She had not been threatened by this person, but she wanted this person to be her friend.
``She did not realise it was a criminal offence to sign a false witness statement.''
Ms Dempster added the money from selling the story would have gone to the friend and Starmer felt ``ashamed and embarrassed'' of her actions.
But mitigating, Justine Robinson said: ``She had no option but to take the action she did for money that was never going to go to her.''
Judge Hammond rejected this, saying: ``She had several opportunities to bail out and abandon the enterprise, she had no need to put a false story on Facebook or... to sell her false story or to make a false statement to police.
``If she was put under pressure, she could have abandoned the scheme several times, but she did not do so and only admitted her wrongdoing when confronted with the CCTV evidence.
``She has done a gross disservice to the many mothers who are breastfeeding and rely on shops and other public facilities to allow them to breastfeed their babies in privacy and dignity.''
Addressing Starmer, he said: ``By a whisker, you have avoided going to prison today.
``This is a very serious case of perverting the course of justice. What the defendant did was carefully planned and orchestrated for financial gain.''
Starmer, who the court heard has had 17 miscarriages and suffers from mental health issues, was ordered to pay #900 criminal courts charge and did not comment as she left court.