Leicester MP Keith Vaz's Car Photographed In Disabled Space
5 March 2015, 16:57 | Updated: 30 March 2016, 13:50
A picture of a Leicester MP's campaign car snapped in a disabled bay with no blue badge has been doing the rounds on social media
Keith Vaz's office says the MP wasn't driving it and the person who was has apologised. It was parked at Leicester train station.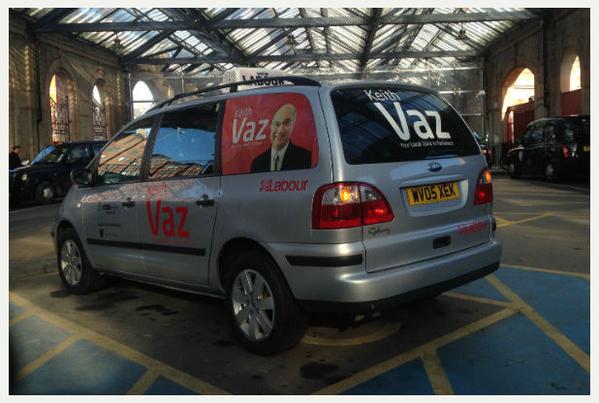 Picture: Leicester Mercury
Mr Vaz's office released a statement to Capital and said: "It was wrong for the vehicle to be parked in a disabled parking bay.
Related content

"The driver of the vehicle has apologised for this and said it will never happen again.

"These bays are for a specific purpose and they should only be used for that purpose."