Leicester MP Calls For Schools To Stop 'Passing The Buck' Over Bullying
21 December 2016, 13:44 | Updated: 21 December 2016, 13:48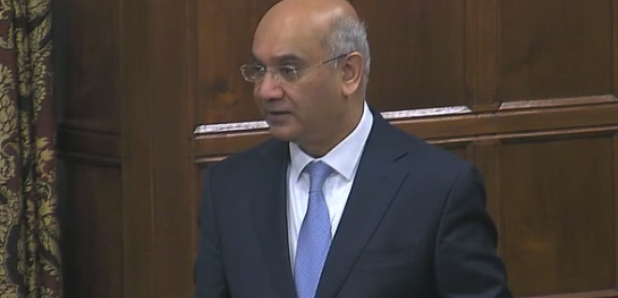 Bullying in schools cannot be dismissed as "part of growing up'', a minister has said amid concerns over whether parents understand the seriousness of the problem
Education minister Caroline Dinenage said bullying has "no place in our society'' as MPs heard about Brandon Rayat, a 15-year-old from Leicester who took his own life in August this year after what his parents described as "systematic, appalling and torturous'' bullying.
Leicester East MP Keith Vaz warned that thousands of children across the UK are being bullied at school and online, adding it is contributing to a "mental health crisis''.
The former minister questioned if some parents recognise the "serious nature'' of the situation as they may tell their children to shout back, stand up for themselves or report it to a teacher.
Ms Dinenage, in her reply to a Westminster Hall debate, said: "Bullying for whatever reason and in whatever circumstances is absolutely unacceptable and has no place in our society.
"It has a devastating effect, as we've seen on Brandon's family, but it's also blighted the lives of many other young people - we can't simply dismiss it as part of growing up.
"Even when it does not have such appalling consequences, as it has today, it can have a profound and, in many cases, a very long lasting effect on the lives of children and young people and affect their education and long-term mental health.''
Ms Dinenage added the Government has "sent a very clear message'' that bullying is "not to be tolerated'' in the country's schools.
Earlier, Mr Vaz said Brandon's parents informed him that their son was subjected to "repeated physical and psychological abuse by his peers'' in the 16 months before his death.
Mr Vaz said: "What is most worrying is that Brandon's story is not a one-off.
"Thousands of children in the United Kingdom are suffering from bullying both at school and online. This is contributing to a mental health crisis.
"This year, 87% more children than last year told Childline that they struggled to access appropriate professional support for their mental health problems.
"72% of children have reported being bullied online.
"A quarter of a million children are currently receiving help from NHS mental health services.
"One third of all these cases are related to bullying.
"These are frightening statistics but we must bear in mind many cases are not reported and in reality the figures are likely to be much higher.
"Some parents may be saying to their children, when they come home and complain, 'Well, actually you just have to shout back at somebody who is attacking you and stand up for yourself or go and report it to the teacher'.
"So parents may themselves not understand the serious nature of what is going on.''
Mr Vaz also said he was aged 14 when his father took his own life, telling the debate: "He was just 49.
"And to this day, all these years later, I still remember the knock on the door, answering that door and being told the news.''