Leicester Man Jailed For Life For Stabbing Wife To Death
9 June 2015, 17:24 | Updated: 30 March 2016, 13:50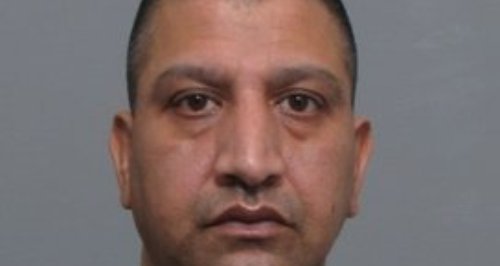 A man who stabbed his wife to death at their home in Leicester's been jailed for life.
Mohammed Zaman, of Down Street, Leicester, pleaded guilty to murder today at Leicester Crown Court mid-way through his trial for manslaughter.
The court heard how on January 8, 2014 Zaman turned up at his brother in law's house in Leicester saying he'd killed his wife, Sameena Zaman at their home in Down Street.
There had been a history of domestic issues between the couple.
When officers arrived they arrested Zaman, who had taken a lot of anti-freeze. He was taken to hospital.
Meanwhile officers found Sameena dead at her home in Down Street. A post mortem revealed she died from multiple stab wounds.
This afternoon he was sentenced to life in prison and will serve a minimum of 22 years.
Police Call Sentence 'A Considerable Amount Of Time Behind Bars
Detective Inspector Shaun Orton, who led the investigation, said: "This incident has obviously been upsetting for the family, friends and loved ones of Sameena.
"I would like to thank these people for their cooperation and understanding throughout the investigation and subsequent court proceedings. I would also to thank the wider community for their patience and support whilst officers carried out their enquiries into the murder.
"Zaman will now face a considerable amount of time behind bars for his actions that day."
Sameena's Family Say They Have 'Shed Many Tears For Her'
Hussain Asalat, who looked after Sameena when she moved to the UK from Pakistan said: "Sameena came to stay with my family when she arrived from Pakistan as she had no family or friends. I looked after her as my own daughter. While she was with us we all became very close – she was a very sociable and understanding girl.
"The whole family are extremely upset and devastated by her death and want justice for her. She was an innocent young woman who has been killed for no reason. She was a lovely, good hardworking person who worked hard to support her husband, who was not working at all. No words can express our sadness at losing Sameena and we have shed many tears for her."