Jail For Nottingham Man Who Set Fire To His Landlord
12 November 2015, 17:38 | Updated: 30 March 2016, 13:50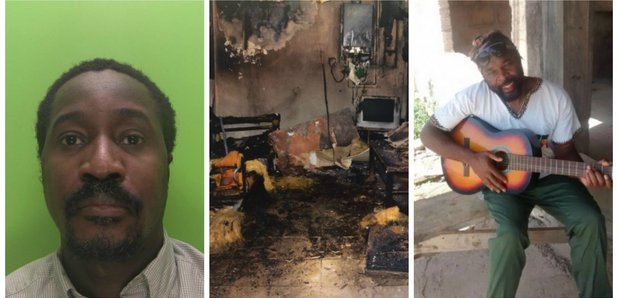 A man from Nottingham has been jailed for 26 years after setting fire to his landlord.
56 year-old Sekou Soumare of Derby Grove pleaded guilty to the offence.
The court heard how on Sunday 22nd of March, Soumare used petrol to set fire to the converted flats that both he and Christopher Bonnick lived in in Lenton.
He phoned emergency services telling them "I've burnt it... the house is on fire now".
When fire crews got there Sekou told them that nobody else was inside the property- they later found landlord Bonnick still inside- breathing.
He suffered 97% burns and later died in hospital.
Mr Bonnick had recently returned from a six-month trip to Africa, where he had helped people to build homes. He left behind four children and four grandchildren.
His daughter Clara Bonnick said:
"My dad was full of pure goodness, full of a spiritual and loving aura with a warm heart.
"I just hope he realises how much he is missed and how much we love him. My dad was not ready to die, he had too much to live for. He didn't deserve this, it wasn't his time to go."
Detective Chief Inspector Leigh Sanders led the investigation. He said: "This is one of the most barbaric murders I have ever investigated.
"Mr Bonnick died a prolonged and painful death. Not only did Soumare rob a family of their father and grandfather, he endangered the lives of other residents living in the flats and destroyed his own home in the process.
"I'd like to thank all those who worked on this investigation. For Mr Bonnick's family I hope this sentence and seeing justice served gives them some comfort as they continue to deal with their loss."